Gloria Arroyo wants dismissal of cases related to NBN-ZTE deal
Pampanga Representative Gloria Macapagal-Arroyo, who also happens to be the former president, has pleaded for the Sandiganbayan to give her the chance to file a demurrer to evidence. 
This seeks for the dismissal of graft and ethics violation cases filed against her in relation to the NBN-ZTE deal worth $329 million. The Arroyo camp led by Jesi Howard Lanete filed two motions with Sandiganbayan Fourth Division. The motions state that there is no enough evidence to prove Arroyo guilty of the crimes thrown against her.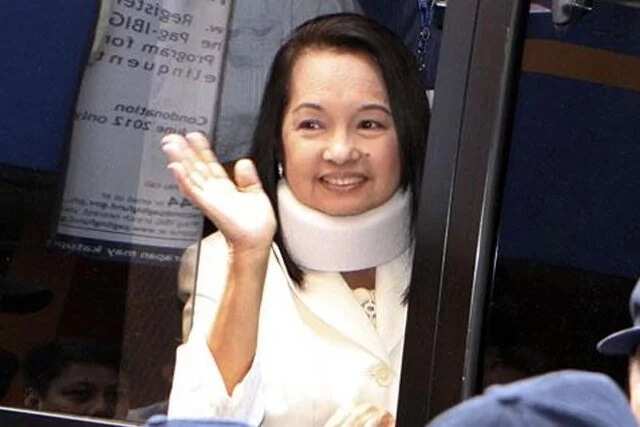 The motion reads that the prosecution's allegation is baseless. It further reads that the prosecution was not able to come up and submit the original copy of the NBN contract and its attachments. The prosecution claims that the deal between the national broadband network (NBN) and the Philippine government and Chinese company Zhing Xing Telecommunications Equipment Inc. (ZTE) was overpriced by more than 50 percent.
"The prosecution did not present the original of the NBN Contract and failed to lay the basis for the introduction of secondary evidence. The NBN Contract that the prosecution offered into evidence is incomplete. It lacked several attachments," Arroyo's motion read.
Arroyo's camp further pointed out that the NBN contract was actually cancelled by Arroyo herself on October 2, 2007, due to alleged irregularities. The contract was first entered on April 21, 2007.
"Even assuming arguendo that the NBN Contract is admissible, it never became effective…Hence, in contemplation of law, there is no contract to speak of," Arroyo's motion read.
This, the Arroyo camp said, means that the first contract entered in China is nonexistent based on previous Supreme Court and Sandiganbayan rulings, which states that "a rescinded contract is a non-existent contract and, hence, cannot be a basis for filing charges of violation of Section 3 (g) of RA 3019."
Arroyo believes, as stated in the motion, that she can convince the "Honorable Court that the prosecution failed to meet the stringent standard of proof beyond reasonable doubt."
Source: KAMI.com.gh