Congress not a rubber stamp – De Lima
In her reaction with the warning of President-elect Rodrig0 Duterte, incoming Senator and former Justice Secretary Leila De Lima said that they were "not elected by the people just to be a rubber-stamp Congress."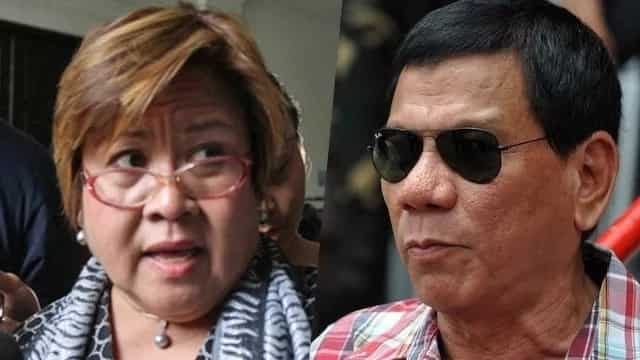 Davao City Mayor Duterte earlier warned the lawmakers not to stand in his way against drugs and criminality by doing series of investigations.
"Don't investigate me. The road will end with me. The buck stops here. We are going to have a fight. I am doing what is right, as long as it is the truth," he said.
According to De Lima, the statements of Duterte, "are designed to send a chilling effect to Congress."
"The concept of checks and balances is seemingly lost on the President-elect. With that statement, if true and correct (i.e., he was not misquoted), what we expect now from his administration is intolerance to any form or measure of checks to possible abuses of the incoming administration," De Lima said in a text message.
The senator-elect remained confident that Senators and Congressman will do their duties to protect the people from a possible tyranny of the executive branch despite the threats of suppressing the Congress of its powers.
De Lima also clarified that she is a strong advocate of the battle against crime and corruption.
"Just to be very clear. Like many others, I am also an advocate, a strong one, of the fight against crime and corruption. I don't think any of us who will be sitting in the Senate and the House will unnecessarily hamper law enforcement just for the sake of conducting investigations," she said.
"But when this so-called all-out war against crime is conducted without regard to the rule of law and human rights, then I think it would be an abdication of our mandate if we keep our eyes closed to abuses in the name of fighting criminality," she added.
Earlier, De Lima announced that she stands against the re-imposition of the capital punishment, one of the main political agendas of the incoming administration.
RELATED: UN chief condemns Duterte's endorsement of media killings
Source: KAMI.com.gh