In celebration of June being the LGBT Pride month, let us commemorate trans Pinays who have made our country proud.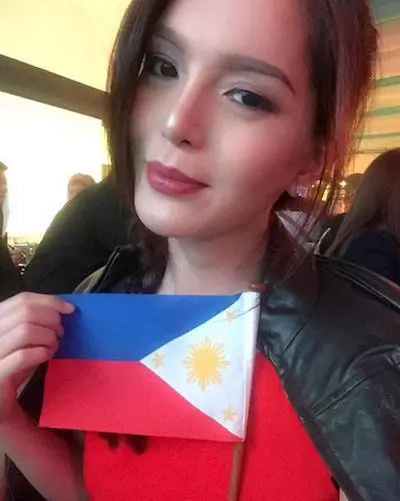 The Philippines has been known to be a tolerant country when it comes to the LGBT community. While we are considered as one of the more gay-friendly countries when compared to others, there are still plenty of things to work on in accepting the LGBT community in the Philippines.
Gays, Lesbians, and Bisexuals are somewhat accepted in the mass media with their portrayals in TV shows and films. The Trans community has yet to be accepted as well, especially with the rise of trans-related violence cases.
While we all wait in anticipation for the LGBT rights to be discussed and the Anti-Discrimination bill to be passed nationwide, let us be proud of what we have now. Let's celebrate these 5 transgender women who give pride and glory to our country.
1. Rica Paras 
Rica Paras is the first proud transgender to ever enter the house of hit reality TV show Pinoy Big Brother. She's an actress, inspirational speaker, and a human rights advocate. She has also been a Transgender rights advocate for Society of Transsexual Women of the Philippines (STRAP). Rica was also part of Ladlad partylist as a Board of Trustee.
2. Trixie Maristela  
Trixie Maristela started with joining small beauty pageants before getting nationwide exposure from winning 1 runner-up in Eat Bulaga's Super Sireyna Worldwide.  After that, she won two pageants in 2015: Miss Gay Manila and Miss International Queen. She wrote the book "He's Dating The Transgender" and has started acting as a transgender woman on national television for GMA 7. Trixie has also been very vocal in advocating for LGBT rights.
3. Maria Sofia Love
Maria Sofia Love took the Internet by storm with her quirky one-liners like "Pak!," "Ganern!," "Modeling!," and "Para sa ekonomiya!" She's a UK-based model who regularly posts videos on her Facebook account. In most of her videos, she flaunts her sexy body while drinking wine and talking to random strangers. In some, she talks about philosophical, political, and economical issues while remaining true to her witty character. Maria has been invited to guest in Philippine TV shows and has also bagged some endorsements. She also fights against injustices for animals, humans, and the LGBT community.
4. Geena Rocero
Filipino-American supermodel Geena Rocero stomped the runway and posed for editorials when a fashion photographer discovered her back in 2009. She also became an inspirational speaker for TED Talks in 2014 and became the executive producer of "Beautiful As I Want To Be" helping trans youth to overcome their inner struggles. Geena has brought pride to our country as she has been globally recognized as a trans activist.
5. Geraldine Roman  
Filipinos have shown signs of progress with LGBT acceptance when Geraldine Roman was elected as the first transgender woman in congress. She plans to focus on the antidiscrimination bill and LGBT equal rights. With Geraldine, a transgender woman in congress, the LGBT community has a sure representative and voice in the government.
RELATED: Top 10 alleged gay Filipino actors
Source: Kami.com.ph