Pimentel wants con-con way to Rody's federal gov't
Incoming Senate president Senator Aquilino "Koko" Pimentel III said that a constitutional convention is his preferred way toward a federal form of government in the Philippines.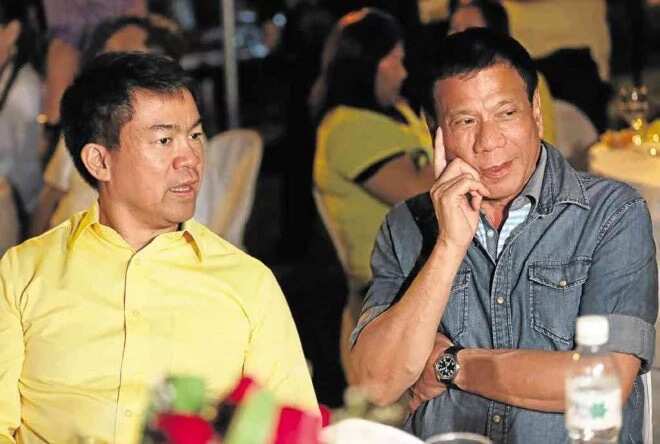 President-elect Rodrigo Duterte and his political party, the Partido Demokratiko Pilipino-Lakas ng Bayan (PDP-Laban), have advocated for federalism in order to provide better service for the citizens.
According to Duterte and his supporters, federalism would help free up resources for the government which would enable the president-elect and his administration to bring more progress to the countryside.
Pimentel, a party mate of Duterte, said that he is open to the idea of allowing a one-year deadline for the possible constitutional convention in order to finish the task of making amendments to the charter.
"There will be a campaign for the con-con delegates. Therefore, the substance of the campaign is all about the constitution—the form of government, presidential versus parliamentarian, and the system of government, whether unitary versus federal," Pimentel explained during a phone interview with the Inquirer.
Pimentel is also planning to prioritize the deliberation of the proposed charter change in the Senate. However, the incoming Senate president is willing to let his co-senators decide whether to use a constitutional convention or a constituent assembly in pushing for a federal government.
Personally, Pimentel preferred the constitutional convention which involves electing delegates who would be responsible for proposing changes to the government.
Although a constitutional convention is more costly and time-consuming than a constituent assembly, Pimentel believes that the former is a better mode towards charter change because it would allow the public to know during the deliberations what they would be getting.
Outgoing Senate President Franklin Drilon agreed with Pimentel that a constitutional convention is better but pointed out that the debates during the deliberation should be limited.
RELATED: Duterte wants 50 executions per month
Source: KAMI.com.gh