Wonder where most drugs are sourced? It's in Bilibid
Seventy five percent of drug deals in the country is sourced from the New Bilibid Prison (NBP), said incoming Justice Secretary Vitaliano Aguirre.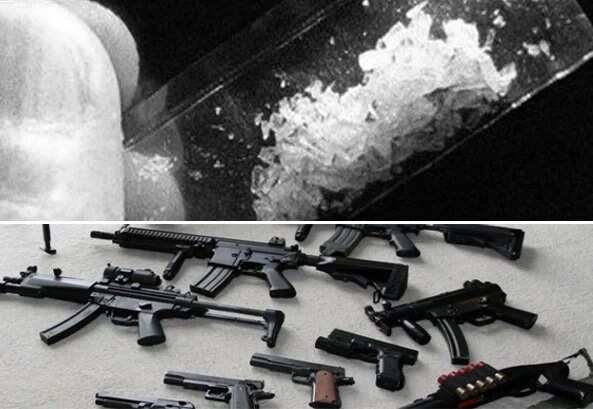 The incoming justice head said that NBP has turned out to be a drug haven despite "Oplan Gualugan", a series of operations which aims to eradicate contraband and prevent and impede illegal activities inside the prison conducted by the Bureau of Corrections (BuCor).
"Tama yun. (referring to the pronouncement of incoming Philippine National Police Chief Ronald Dela Rosa stating that 75% of drug deals are from NBP). Ang ibang ilegal na droga ay galing pa sa mainland China," Aguirre said.
Vitaliano Aguirre met with Emmanuel Caparas, Acting Secretary of the Department of Justice.
Emmanuel Caparas commended Aguirre for being determined in attending to drug-related cases, graft and corruption and focusing on specific agencies, including the BuCor, which supervises the NBP.
Aguirre said that they have received information which reveals that drug operations outside the prison are being managed by the drug lords who are inside the prison facilities. Drug lords and other high-risks inmates are sheltered at Building 14, a heavily guarded structure inside the prison's maximum security compound. The goal is for them to be separated from the other inmates in order to reduce the risk of having them continue their unlawful engagements.
He added that the Oplan Galugan will eventually stop because authorities continue to recover contrabands and illegal drugs despite having raids more than thirty (30) times. In replacement of the said operation, he said that he will use a "shock and awe" strategy to eradicate the criminal operations in the prison.
Meanwhile, President-elect Rodrigo "Digong" Duterte remains strong on his stand to severely punish drug users, pushers, dealers, and lords in line with his campaign vows.
RELATED: Floirendo gave Duterte P75M out of 'brotherly love'
Source: KAMI.com.gh