Kris Aquino contributed P30.8M for Robredo's campaign
Leni Robredo's SOCE shows Kris Aquino as one of her top contributors during the vice presidential campaigns for the recently concluded election.
Kris offered more than just her star power as she also offered millions of pesos to make the campaign of Vice President Robredo a success.
Kris, as reflected by Robredo's statement of contributions and expenditures, contributed a total of P30.8 million. The said amount was given in four instances – three P10 million contributions and one p8 million.
Kris also appeared in several TV endorsements and political advertisements alongside Robredo. She was also active in Robredo's events as well as that of the Liberal Party standard-bearer Mar Roxas.
There were 125 individuals recorded in Robredo's SOCE, each of which contributing an amount between P1 million and P5 million. More individuals also contributed with amounts ranging from P10,000 to P500,000.
The Vice-President-elect also happens to have most contributions in the vice presidential bid, with total donations in cash reaching P406,106,250.19. Aside from the cash donations, Robredo also received a total of some P17 million in kind, including advertisements worth P16.8 million under Oriental Mindoro Gov. Alfonso Umali Jr., LP treasurer.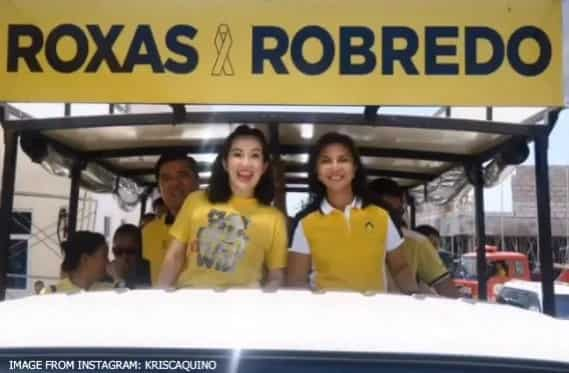 Having the most contributions, it is also fair to see that Robredo also is the top spender in the vice presidential race, spending a total of P418.6 million. This left her with around an excess of around P5 million from campaign donations.
Nonetheless, the Vice President declared zero from personal spending in the entirety of her campaign.
Robredo's camp was one of the few who filed their SOCEs on the last day of filing. Other candidates who filed last were President-elect Rodrigo Duterte and outgoing Vice President Jejomar Binay.
Meanwhile, LP and its standard bearer Mar Roxas have filed requests for deadline extension as they failed to submit their SOCEs on time. They are seeking for a 14-day allowance.
Source: KAMI.com.gh