Sison may face arrest, difficulties on his way to the Philippines
Coming back home might not be an easy feat for Communist Party of the Philippines (CPP) Founding Chair Jose Maria Sison after the United States government has put the CPP-New People's Army (NPA) on the terrorist list and might cause the arrest of Sison at a foreign airport.
National Democratic Front of the Philippines (NDFP) negotiating panel Spokesperson Fidel Agcaoili said, during a press conference held at the Ateneo de Davao University, that the return of Sison to the country remains to be an issue.
"You know, Joma's (Sison's nickname) coming home is a very ticklish issue. The US has again come up with statement putting the CPP and the NPA in the terrorist list," Agcaoili said.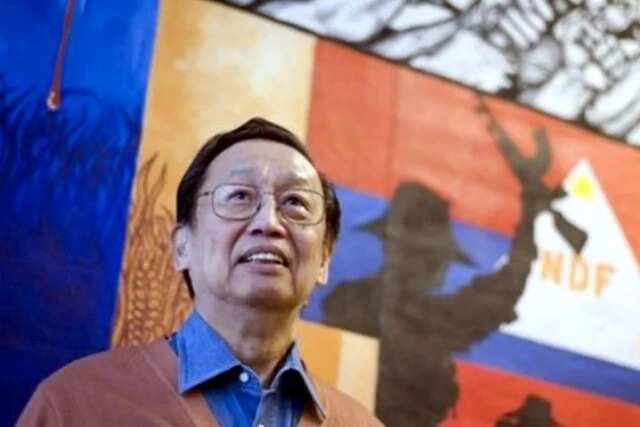 He further said that Sison needs to have an assurance that foreign governments, including that of the Dutch, Norwegian, and the USA, will not interfere and delay the peace negotiations in the process.
"There should be a guarantee from the Dutch government, Norwegian government, and the US government to respect the sovereignty of the Filipino people in their desire to pursue a just and lasting peace by allowing Sison to come home without interference," he said.
However, with the USA putting the CPP-NPA on the terrorist list, this might come in more difficult than it seems, especially that it poses a "real problem."
Sison's arrest can spoil the peace talks between the incoming administration. "The US can become a spoiler through its control of the Interpol," he added.
It could result to Sison being arrested at any international airport where he would take his flight way back home.
Meanwhile, incoming Presidential Adviser on the Peace Process chair Jesus G. Dureza said he has not gathered any information with regard to the US government's inclusion of the CPP-NPA.
"I will not speculate. Unya na if naa na sa among table. (We will take it up later when we return to the peace table.) We will deal with it. It has not come to my personal knowledge officially or unofficially. I was not able to listen to Fidel," Mr. Dureza said.
Source: KAMI.com.gh