Sison hopeful of Duterte administration
Jose Maria "Joma" Sison, founder of the Communist Party of the Philippines (CPP), remains hopeful that peace negotiations to be agreed upon under the incoming administration of President-elect Rodrigo "Digong" Duterte will be successful.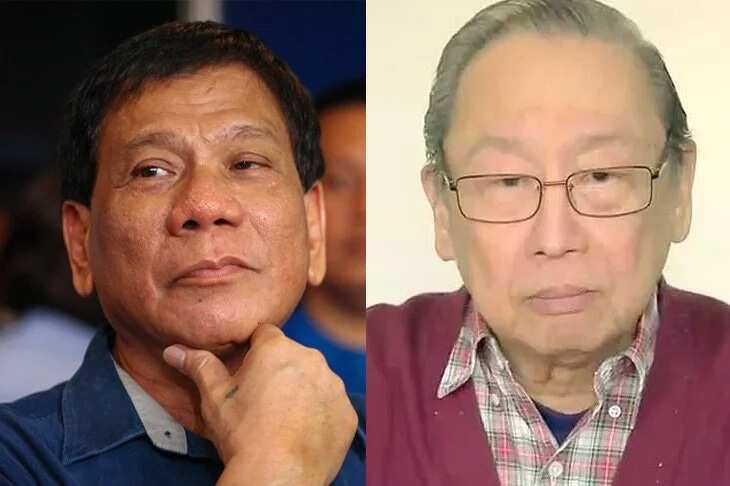 "There should never be any problem in the peace process that we cannot discuss and fix promptly, directly or through emissaries. We have the necessary degree of rapport to exchange views and come to an agreement quickly in order to bring the peace process to a successful and happy conclusion," Jose Sison said in a written statement.
Sison said that Duterte was his former student and that he is "proud of having some part in the development of President Duterte as a political activist and leader."
Sison acknowledges that Duterte is prone to express provoking and tentative statements, but he cleared that the Davao City Mayor is just capable of changing or adjusting a previous stand. He also said that Duterte is just and reasonable.
Sison added that crime-busting incoming president "has long demonstrated that he has the strength of character, the political will and determination to engage the revolutionary forces and what is good for the people."
"I make these comments in the hope that his anti-imperialist, democratic and socialist intentions and reflexes will allow him to understand that even within the International Monetary Fund there is now growing criticism of neoliberal economic policy for exacerbating inequality and economic stagnation," Sison said.
"I believe that as truce and alliance or cooperation advances in our relations he will grasp fully the requirements of national industrialization and general land reform," he added.
Ealier, incoming president Duterte says that Joma Sison is welcome to return to the Philippines after almost three (3) decades in exile.
Duterte said that Sison may be of help in resolving cases of insurgency in the country.
"Yes, he is welcome. I am happy with the statement that he is coming home. I would very much want to talk to him about resolving the insurgency problem," Duterte told reporters in his first press conference after the campaign season.
RELATED: Duterte supporters bash Aiza Seguerra, UP student
Source: KAMI.com.gh