A black jaguar – also known as a black panther – is a dangerous big cat. It is known as a carnivore and an opportunistic predator that usually stalks and ambushes its prey.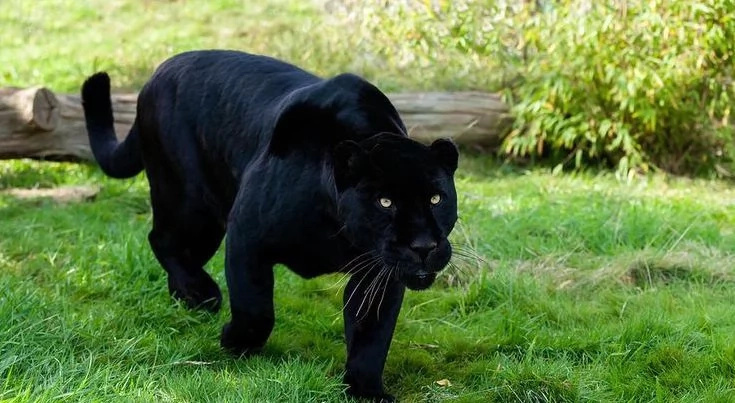 Jaguars are also known to hunt and kill larger preys, employing a deep-throat bite and suffocation killing technique in taking down other animals.
Scientists consider jaguars' ambushing techniques as the best in the animal kingdom. Although human attacks are rare, there has been a recent increase in the cases of people getting attacked by jaguars, including zookeepers.
Since jaguars are known as fearsome animals, it is natural to feel scared while watching this viral video of a black panther stalking a man who had his back turned on the animal.
When the man turned around, the jaguar lunged at him!
But instead of applying its infamous deep-throat bite and suffocation killing technique, the black panther ended up playing and cuddling with the man.
The Black Jaguar-White Tiger Foundation posted the unbelievable video on their Facebook page and it has gotten over 10 million views already.
Many viewers are captivated by the surprisingly adorable black jaguar named Kal-El, who seems to really enjoy play fighting and giving the human affectionate hugs and kisses.
The brave man who seems to be loved by the big cat is Eduardo Serio, the founder of the Black Jaguar-White Tiger Foundation – which is devoted to rescuing and caring for big cats such as lions, leopards, lynxes, jaguars, pumas and tigers that have been abused in zoos and circuses and by legal and illegal breeders.
While no one would recommend to an untrained person to give hugs and kisses to a jaguar, we would highly recommend that you watch this video and share it with your family and friends!
RELATED: Look: 12 crazy restaurants you won't believe exist!
Source: Kami.com.ph