Cagayan's most wanted drug lord shot dead
The campaign against illegal drugs has heated up, as one of the most wanted drug personalities in a Cagayan town was murdered by unidentified gunmen last Monday, June 6.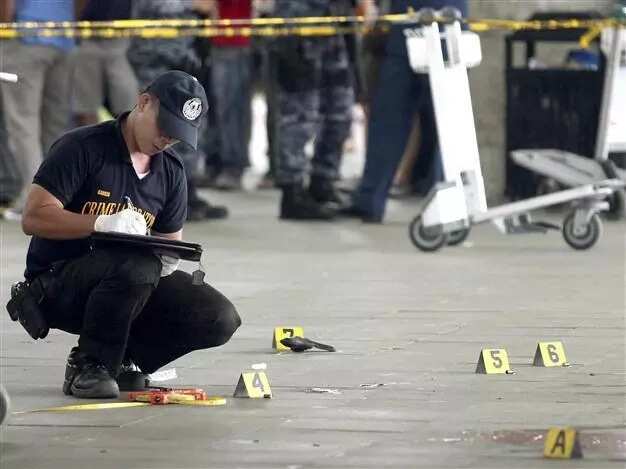 Cagayan Police Provincial Director Ronaldo Olay revealed that 40-year-old Rodelyn Umoquit was ambushed in Pattao village, Buguey town while driving his Nissan van.
Through a phone interview, Philippine National Police (PNP) - Cagayan's information officer Police Senior Inspector Ronnie Labbao identified and confirmed Umoquit as one of the top 3 most wanted drug lords on the Philippine Drug Enforcement Agency's list in Buguey.
Umoquit was reportedly able to flee despite sustaining gunshot wounds, but crashed his van into a village marker. The nearby residents appeared too scared to help him until his brother arrived and took him to a public hospital in the next town, where he was proclaimed dead on arrival.
Labbao said the police recovered bullet shells from M16 armalite rifle in the crime scene.
Incoming President-elect Rodrigo Duterte has sworn to put an end to the heavy illegal drugs trade in the Philippines, and has announced that the police may kill drug lords and dealers who resist arrest.
In case the police are not available, however, the president-elect encourages the arrest and capture of drug trade personalities by ordinary civilians. He added that if the suspect tries to resist arrest and fights back, the civilians can kill him.
He clarified that this should only happen if the drug lord or dealer resists arrest, and only if his resistance endangers the lives of other innocent civilians.
Duterte has also warned policemen who are involved in the illegal drug trade that he would have them killed.
In addition to these measures, he has also offered million-peso bounties for the capture or death of drug lords. A dead drug lord garners a P5 million reward, while a drug lord captured alive is a few thousand pesos.
An illegal drugs distributor, on the other hand, would be worth P3 million dead and P2.9 million alive.
RELATED: Duterte: 35 local executives involved in drugs
Source: KAMI.com.gh