Duterte: 35 local executives involved in drugs
President-elect Rodrigo Duterte claimed on Tuesday during a meeting with lawmakers that at least 35 local executives are corrupt and involved in selling illegal drugs, along with some top officials of the Philippine National Police (PNP).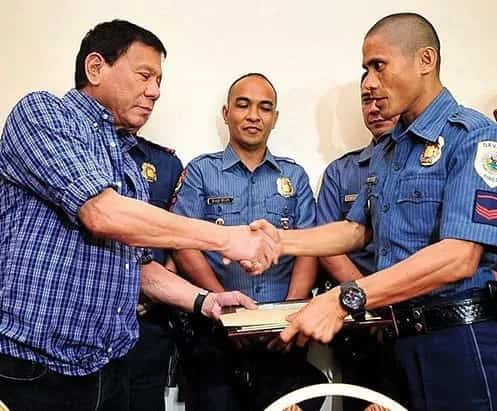 "(Duterte said on Tuesday that) top officials of the PNP and 35 local executives (are involved in the illegal drug trade)," Quezon Rep. Danilo Suarez revealed during an interview on Wednesday.
Rep. Suarez added that the president-elect is asking the Congress to fully support his aggressive campaign against all kinds of crime, especially drug trafficking and corruption which Duterte believes are destroying the country and preventing its progress.
The Quezon representative explained that Duterte did not name the PNP officials and local executives who have an alleged involvement in the illegal drug trade except for one PNP general who is allegedly involved in selling drugs. However, Suarez refused to divulge the general's name to the media.
"It's like he is giving them leeway to confess. Perhaps they will get a lighter sentence if they confess but he is not saying clemency or pardon," he added.
Suarez described Duterte as being visibly disgusted and frustrated during the meeting because of the local officials that are condoning the rampant illegal drug trade in the country instead of suppressing it.
"It's a double whammy. You are not stopping, you are even protecting (the business of prohibited drugs)," he said.
During Duterte's thanksgiving party on Saturday, the president-elect urged three unnamed police generals who are allegedly involved in drug trafficking to quit their posts as soon as possible. If the supposed corrupt generals do not quit, Duterte promised to humiliate them.
"Do not wait for me to name you in public because I will only humiliate you," Duterte promised during his victory party at the Crocodile Park in Davao City.
RELATED: Duterte fires back at UN officials
Source: KAMI.com.gh