Duterte, to be the most powerful president since Marcos?
Former Akbayan Rep. Walden Bello said that Rodrigo Duterte is on his way to becoming the most powerful President of the Philippines since the late dictator Ferdinand Marcos, saying that the "super coalition" or "super majority" in the Congress gives the president-elect a virtual dictatorship.
"I think even Duterte is probably surprised at how easy has been his walk to a virtual dictatorship," Bello commented.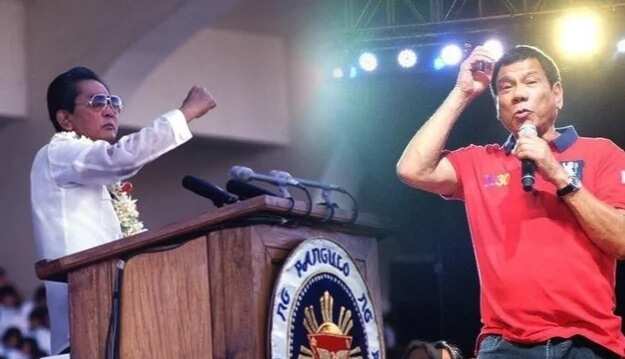 After Pantaleon Alvarez – Davao del Norte Rep. and Duterte's choice for the speakership post – declared that the PDP-Laban had sealed a super majority in the upcoming 17th congress, Sen. Panfilo Lacson said that a super majority was also being formed in the Senate.
The Senate's super coalition would have Sen. Aquilino Pimentel III as the Senate leader, the Liberal Party's Sen. Frank Drilon as the president pro tempore, and Vicente Sotto III of the Nationalist People's Coalition as the majority leader.
Aside from the super majority in the Senate and the House of Representatives, the upcoming vacancies in the Supreme Court would also make Duterte very powerful since he would have control of all three government branches.
"With Duterte appointing nine of retiring Supreme Court members by 2019, we are left with a very powerful President, the most powerful since Marcos," Bello explained.
Bello added that having control of the three branches of the government makes it unnecessary for Duterte to declare martial law or create a revolutionary government as he had threatened to do while campaigning for the presidential post.
However, Duterte's allies responded to Bello's concerns that his analysis of the political situation is baseless because the lawmakers would not agree to be mere puppets of the president.
"It is a deliberative body where all its acts are open to public scrutiny. If Congress agrees with the legislative plan of the President, it will pass the necessary legislation, and when it does, it should not be considered a rubber stamp," said Ilocos Norte Rep. Rodolfo Fariñas.
RELATED: PNoy explains why Marcos nearly won VP race
Source: KAMI.com.gh