CHR chair vows to stand up to Duterte
Commission on Human Rights (CHR) Chair Jose Luis Martin Gascon has stated that he will not be quitting his post even after being called an idiot and urged to shut up by President-elect Rodrigo Duterte.
"That would mean we lose our independence," Gascon told the Inquirer on Wednesday.
Since the CHR is an independent constitutional body that is not a part of the president's Cabinet, Gacson is under no compulsion to resign from his seven-year term.
"The CHR is a constitutional office. If there's a reorganization… the process of removing the CHR [chief] will have to be done according to the Constitution," Gacson explained.
Gacson replaced Loretta Ann Rosales as the CHR chair in May last year, which means that Gacson will remain in his post until the end of Duterte's presidential term in May 2022 unless the president-elect forces him out of the office.
However, Gacson said that Duterte had not publicly stated his desire to replace him.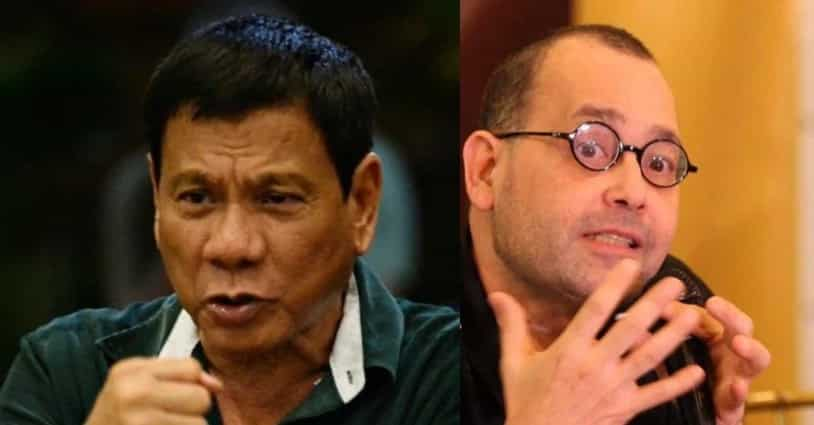 When asked how he would react if the president-elect would try to replace him, Gacson said that he will fight Duterte's attempts.
The CHR chair has called out the president-elect in the past for the latter's jokes about wanting to have gone first in raping a female Australian missionary who was raped and killed by a group of prisoners in Davao City.
Gacson has also criticized Duterte's alleged involvement in summary executions of criminals and drug traffickers in Davao.
The CHR chair also promised to monitor the hopes and threats presented by the president-elect. His office will also look closely into the upcoming events and facts involving Duterte and his administration.
"If the events and facts suggest that there's repression rather than protection of human rights, the CHR is prepared to stand firm in defense of the promotion and fulfillment of human rights for all people," Gascon promised.
Source: KAMI.com.gh