Are you tired of the usual dining experience? Perhaps you're searching for something a bit more outlandish? Then this list is for you! 
We've compiled twelve of the craziest restaurant ideas we've found around the world. With a bit of cash and, in some cases, a will of steel, these restaurants are sure to give you an experience you'll never forget.
1. Rollercoaster restaurant - various locations worldwide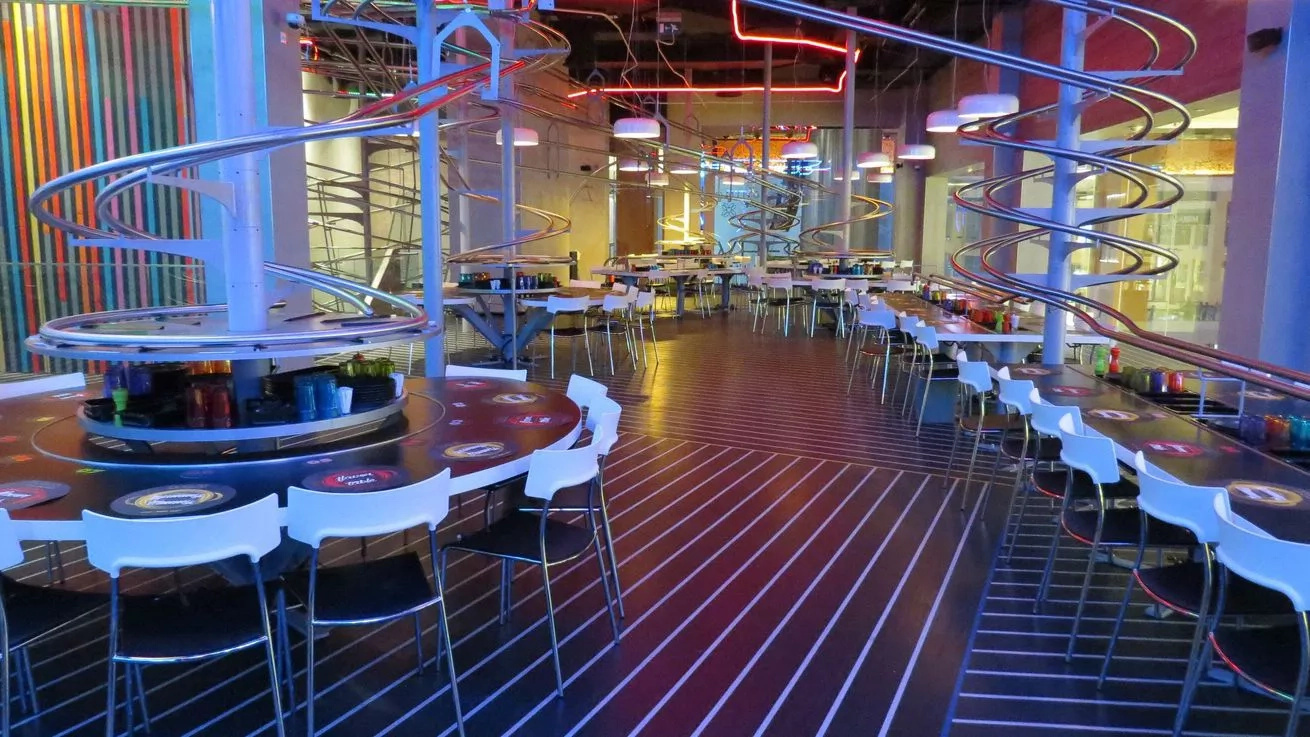 Watch your food go through a series of twirls, swerves and loop-de-loops in this restaurant as it is delivered from the kitchen to your table.
2. Dining in the sky - various locations worldwide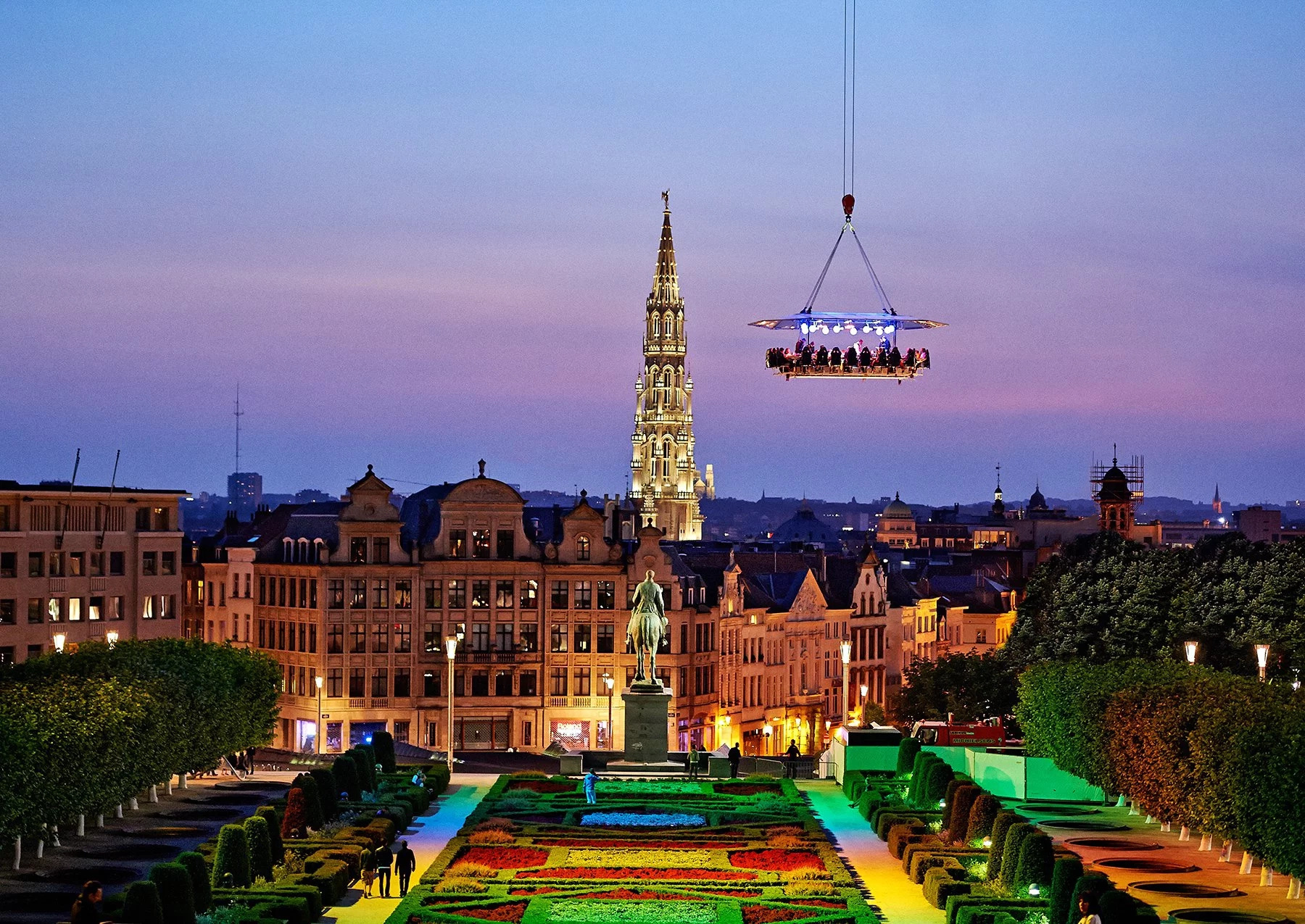 Are you addicted to heights? This unique dining experience straps you into your seat, brings you and a dining table 25 metres up in the air, and has a reputable chef cook up some dinner. One table seats up to 22 people, and you can eat absolutely anything - from sushi to steak.
3. Robot restaurant - Tokyo, Japan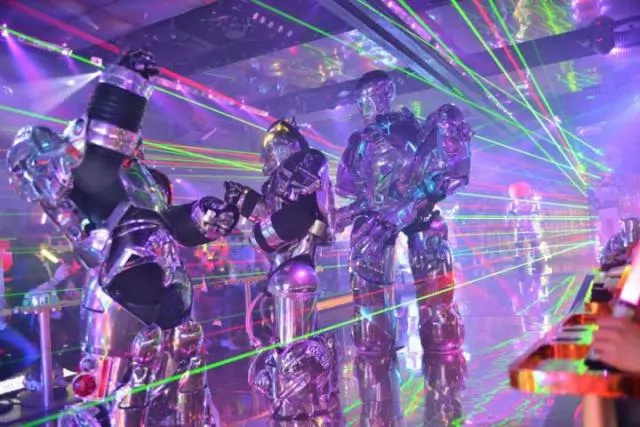 Maybe you're looking for a wilder night? The robot restaurant is filled with strobe lights, loud beats, and crazy dance performances by robots and half-naked women. Definitely an experience you won't find anywhere else.
4. Dining in the dark - various locations worldwide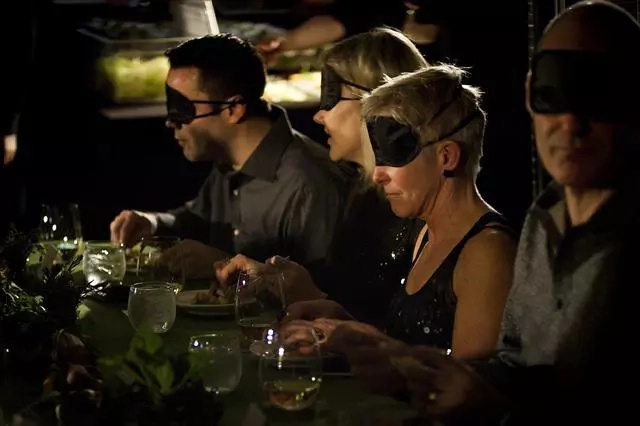 This is bound to leave an impression. In this restaurant, you won't be allowed to use your sight - you'll be spending your evening relying solely on your sense of touch, smell and taste.
5. Ninja restaurant, New York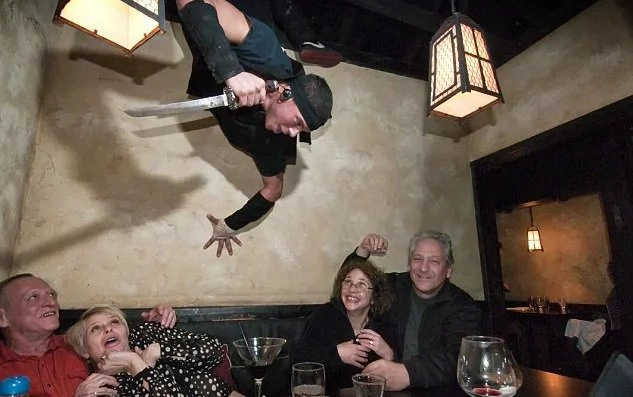 Fair warning - this restaurant is full of surprises. Enter this restaurant through its discreet entrance and dimly lit interior, and be prepared for a meal of fright!
6. Dick's last resort, USA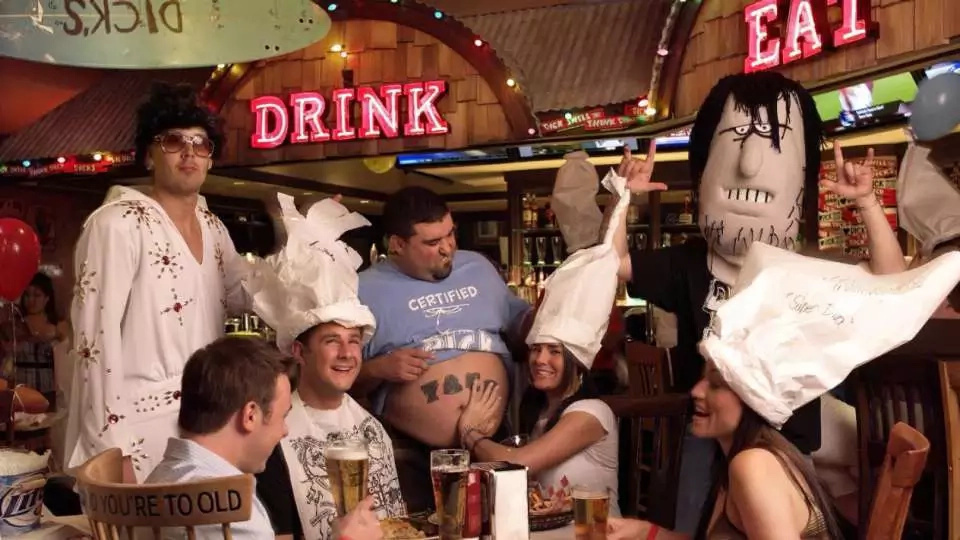 Ever wanted to experience what it's like to be served by a catty service crew and to be ridiculed throughout your meal? Then head over to one of "politically incorrect" Dick's last resort restaurants, located around the USA. These restaurants aim - not to please you - but to bully you relentlessly and piss you off.
7. Heart Attack Grill, Las Vegas, USA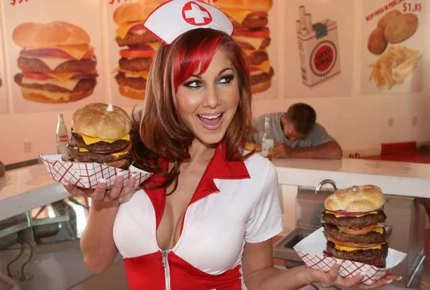 Eating healthy in this place is a futile attempt - the food and the waitresses conspire to raise your blood pressure and clog your arteries. It's a famous hospital-themed joint that serves dreadfully unhealthy fast food items - like its four-patty Quadruple Bypass burgers - with waitresses dressed like sexy nurses. Anyone who weighs in at over 350lbs gets to eat at the grill for free.
8. Christon Cafe - Tokyo, Japan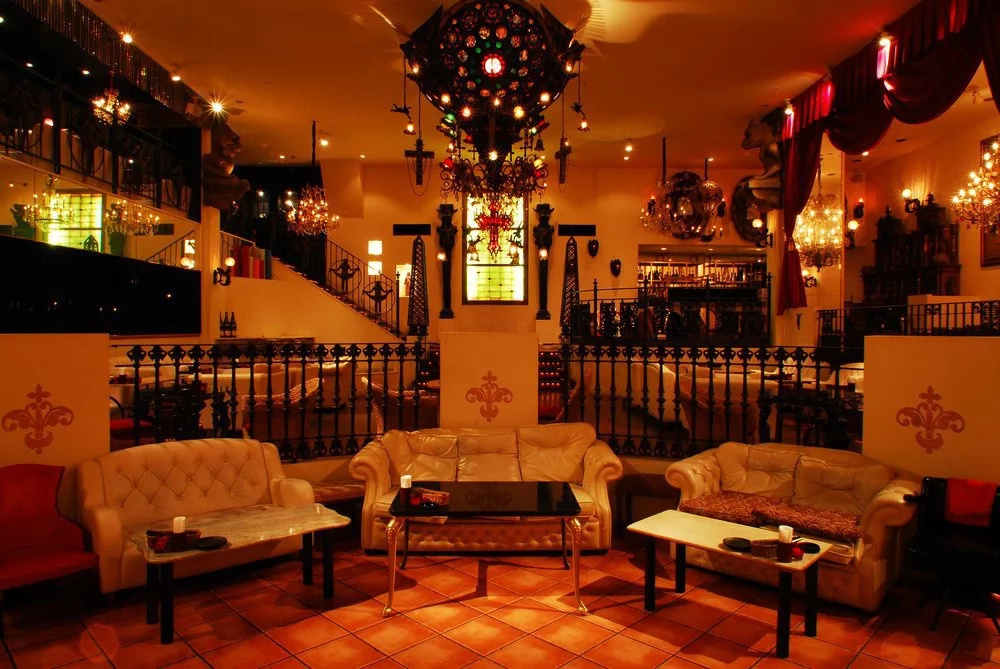 The restaurant's theme is a weird and unorthodox mix of biblical and gothic. It's decorated with a giant crucific, stained glass windows, statues of important Christian figures and candles. This church-themed cafe gives out menus shaped like coffins, and serves creative French-Italian cuisine.
9. Fortezza Medicea Restaurant - Volterra, Italy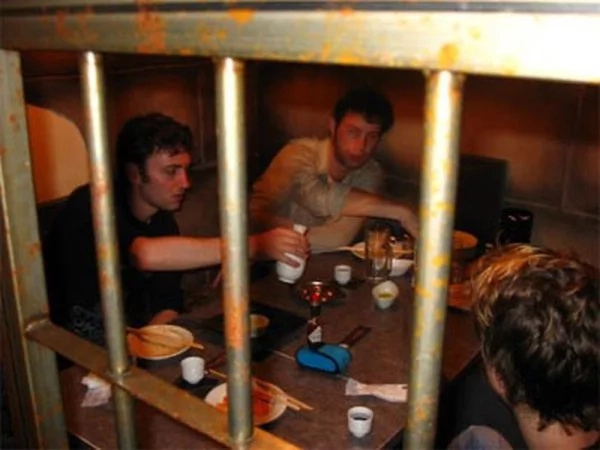 This behind-the-bars eatery lets you experience what a meal in prison's all about. You'll get your one square a day served by actual inmates, and you'll eat it with plastic cutlery.
If you're interested in a more intense immersion, head over to Latvia where you can pay to sleep in a jail and get treated like an inmate.
10. Modern Toilet - Taipei, Taiwan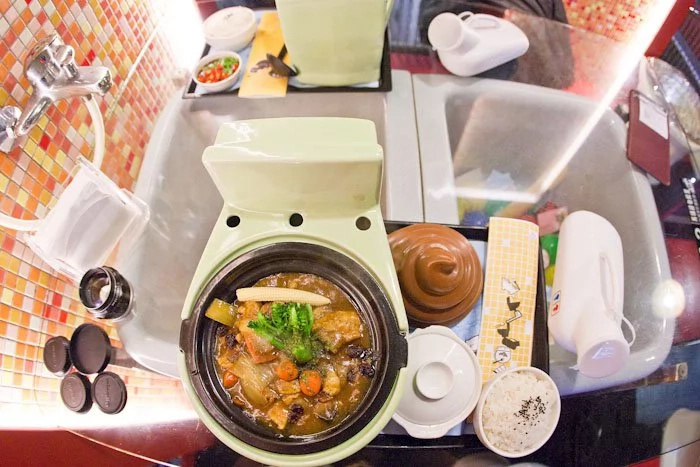 While most people feel icky thinking about the idea of food and toilets mixed together, this resto flushes that thought right down the loo. Your plates are shaped like toilet bowls, toilets hang on tiled walls, and your chocolate ice cream is served in the shape of...well.
11. Cabbages and Condoms - Bangkok, Thailand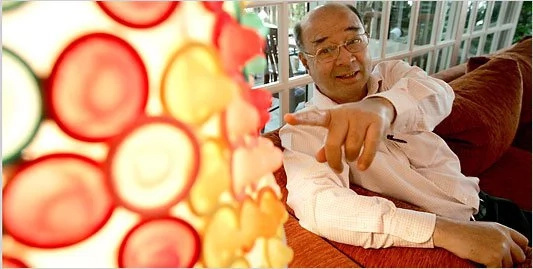 This simultaneously amusing and confusing restaurant helps you play it safe. Their dishes are "guaranteed not to cause pregnancy", and the place is filled with condom-themed decor. To top it all of, they may or may not have a wait staff that wear inflated condoms - on their heads.
As a pleasant after-dinner treat, you're invited to take a condom instead of the usual mints.
12. Disaster cafe - Lloret de Mar, Spain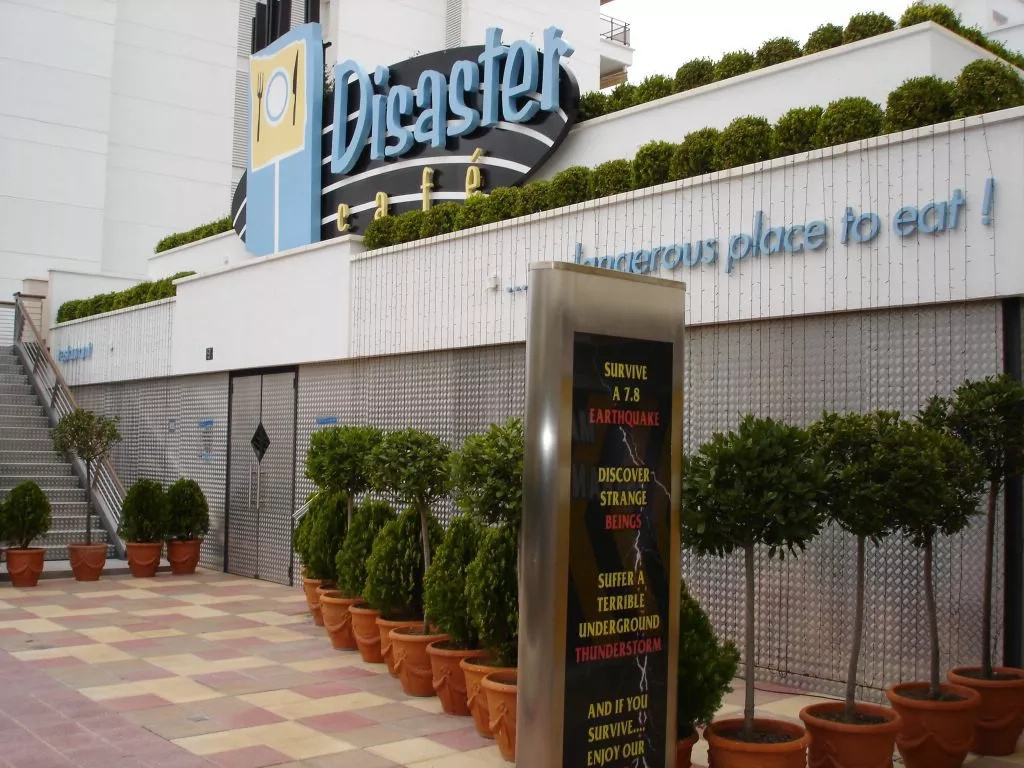 Of all the things you thought you could come up with, you've probably never thought of chowing down on a lovely meal while experiencing a simulated earthquake. That's what the Disaster Cafe offers - Spanish cuisine and a 7.8 on the Richter Scale.
RELATED: #PulotGata: Top 10 honeymoon destinations in the Philippines