Duterte fires back at UN officials
President-elect has fired back at the two United Nations (UN) officials who criticized his comments about media killings in the Philippines, saying that their criticisms were based on the wrong premise.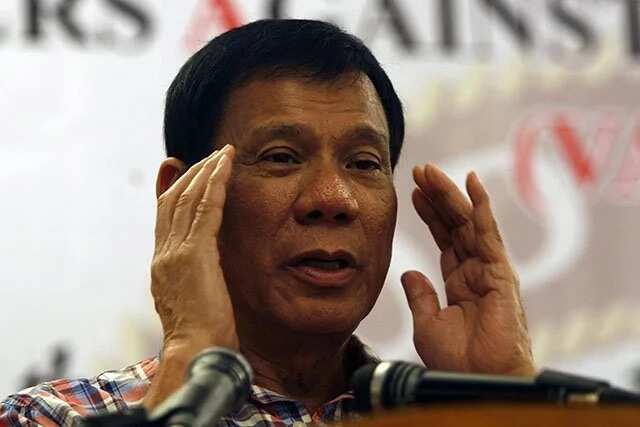 "It seems to me you are more adept at fumigation, sometimes aka (also known as) foul or idiocy," Duterte said via text message sent by Atty. Salvador Panelo, his spokesperson.
In the text message, Duterte is addressing UN officials David Kaye and Cristof Heyns who called out the president-elect for suggesting that most of the slain journalist deserved to die due to their corruption.
"Go home and get some sleep. You are overworked and sound beat," the incoming president added.
The UN rapporteurs stated earlier that Duterte's comments could incite more violence and murders in the Philippines – which is considered as the second deadliest place for journalists behind the war-torn Iraq.
The UN officials added that Duterte's remarks were irresponsible and not appropriate for a leader of a democratic country.
Duterte explained that he did not actually try to justify the assassinations of the slain journalists but merely pointed out that corrupt journalists could be targets of assassination.
"There are many cases where journalists are killed by reason of their advocacies, but there are those who are killed because they take sides and accept bribes and renege on their commitments," Duterte said.
The outgoing mayor of Davao City added that he is committed to protecting the lives and the rights of journalists in the country.
Duterte also said that assassinations of media men will not be tolerated by his administration "regardless of the motive of the killers or the reason for their killing."
These statements from Duterte came after being slammed by various media groups and sectors from both the Philippines and the international community for his controversial comments.
RELATED: US government monitors Duterte, says expert
Source: KAMI.com.gh