China to PH: Drop the UN suit for bilateral negotiations instead
As the ruling of the United Nations (UN) arbitration court draws near, China insisted that the Philippines drop the suit against their territorial dispute over the South China Sea. It also suggested that both countries should return to having bilateral negotiations in its place.
"China urges the Philippines to immediately cease its wrongful conduct of pushing forward the arbitral proceedings, and return to the right path of settling the relevant disputes in the South China Sea through bilateral negotiation with China," Chinese Foreign Minister Wang Yi said.
On Wednesday, June 8, the East Asian country also accused the Philippines of not responding to its request for a discourse regarding their dispute. In a statement posted on his ministry's website, Wang said there has been an agreement over a decade ago that China and the Philippines should settle their disputes over the South China Sea "in a peaceful and friendly manner through consultations on the basis of equity and mutual respect."
Although there was a proposal for talks, China claimed the Panganiban Reef, also known as Mischief Reef, and converted it to a fishermen's shelter in 1995. The Philippines retaliated by grounding a ship on Ayugin Shoal (Second Thomas Shoal) to mark its territory in the Spratly archipelago.
READ ALSO: LOOK! Ramos to inform Duterte of his concerns about envoy mission
Wang said that both countries have had talks on proper management of maritime disputes over the years, but have not yet negotiated on how to resolve the issue with the South China Sea.
"China has on a number of occasions proposed with the Philippines the establishment of a China-Philippines regular consultation mechanism on maritime issues; however, to date, there has never been any response from the Philippine side."
Despite its appeals, China did not mention if it will also stop building artificial islets along the Spratly archipelago, or leave from Panatag Shoal.
In 2012, Panatag Shoal, internationally known as the Scarborough Shoal, was claimed by China after a two-month altercation with the Philippine Navy. The Philippines responded in the following year by asking the UN arbitration court to nullify China's claims over the South China Sea, as well credit its rights to exploit the resources within its exclusive economic zone (EEZ).
READ ALSO: Can you believe this? Taiwanese Facebook users 'beg' for forgiveness from China
The Philippines is not the only country who has claimed over the South China Sea, but its neighboring countries as well – Brunei, Malaysia, Vietnam, and Taiwan – who think that the ruling of the arbitral court could be favorable to their cases.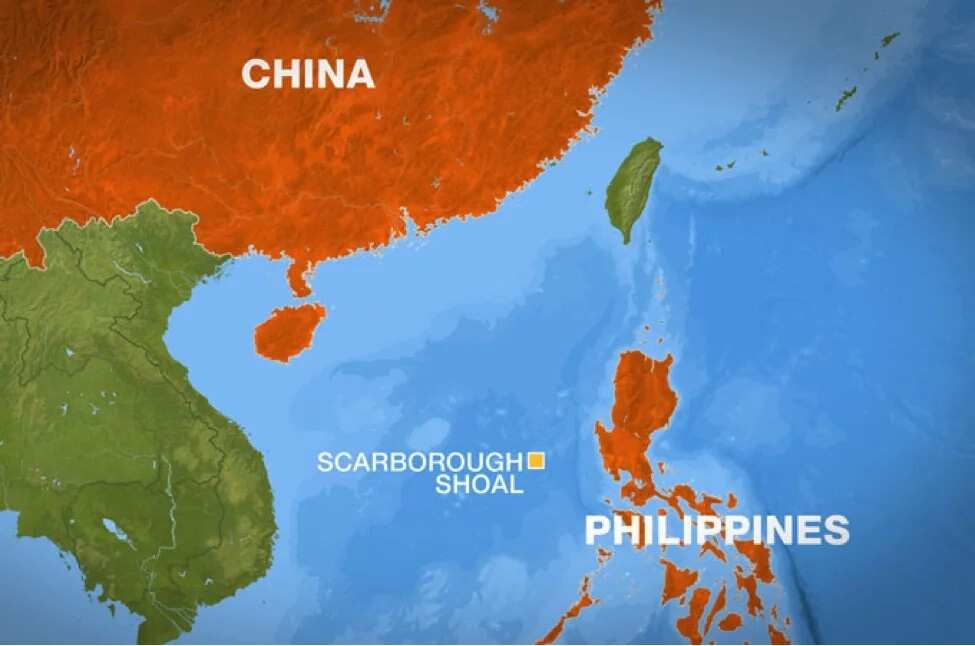 The United States has also been known to be involved in the disputes, but it  does not take sides with any of the Asian countries. However, it challenged China's territorial claims by sending in warships and spy planes in an alleged 'freedom of navigation operation.'
After the end of the security talks in Beijing last Tuesday, June 7, China told the United States that it should play a positive role in protecting peace in the South China Sea. US Secretary of State John Kerry suggested that both countries should conduct talks in order to have a peaceful resolution.
READ ALSO: LOOK! DFA denies China's offer of conditional dialogue to PH
"I reiterated America's fundamental support for negotiations, and a peaceful resolution based on the rule of law, as well as, obviously, our concern about any unilateral steps by anyone, whichever country, to alter the status quo," Kerry said.
State Councilor Yang Jiechi, who is in charge of China's foreign policy, continued to oppose the Philippines' decision to bring their claims to the arbitral court. He stated that his country's decision is firm, but is open for negotiation if each claiming country has a rival complaint instead of a collective one.
Australian security expert Christopher Roberts, who spoke at the South China Sea forum at the Department of Foreign Affairs (DFA) also on Tuesday, asserted that the ruling would be in favor of the Philippines. To help enforce the ruling, however, Manila needed its allies and friends.
READ ALSO: Duterte to settle bigger issues with China first before confrontation on illegal drugs
Roberts also noted that China's pleas for bilateral negotiations might not be effective, given the 'very disconcerting and assertive behavior' of the country when it comes to settlements.
"China is the elephant in the room. Taking a multilayered approach at diplomatic level could bring a collection of willing states to signal to China that there are the options available and it should decide on both economic and political gains and losses," he said.
Chinese foreign minister Wang emphasized that China "never accepts any recourse to a third-party settlement, or any means of dispute settlement that is imposed on it," and persisted that the United Nations Convention on the Law of the Sea (UNCLOS) should not be involved with problems relating to territorial sovereignty.
READ ALSO: Man dubbed 'bravest Filipino' for protesting alone against China
"It is not only the Chinese government's consistent policy but also a clear agreement reached between China and the Philippines, to settle their relevant disputes in the South China Sea through negotiation," Wang stressed.
It has been recently reported that President-elect Rodrigo Duterte is willing to have bilateral negotiations with China over their dispute, but is still waiting for the UN court's ruling.
RELATED: Duterte will not rely on the US regarding territorial dispute with China
Source: KAMI.com.gh