Chop-chop victim's body parts found outside Senate gate
A person's body parts stuffed in a sack were found near the gate of the Senate's compound in Pasay City on Wednesday morning.
A sidewalk vendor, Maro Samaro, found the sack which he assumed only contained garbage while he was out cleaning outside the Senate gate at around 5 o'clock in the morning.
To his surprise, Samaro saw chopped off arms and legs inside what turned out to be a bloody sack.
According to the police, the victim was probably killed only a few hours before the sack was discovered given that the body parts were still fresh, and that it did not reek yet of foul odour.
The Police has yet to figure out the identity of the victim but they have taken fingerprints from the chopped off arms and has sent them to the Philippine National Police headquarters in Camp Crame, Quezon City to be analyzed. If the victim's print is registered and stored in the Automated Fingerprint Identification System, it will only be just a matter of time until the Police discovers his or her identity.
Chief Inspector Rolando Baula, head of the Pasay City Police Station's Criminal Investigation Division, is appealing to the public to coordinate with the police. Their department has asked people with missing relatives to contact the police to help their search.
The Police has also deployed teams to track down the other missing body parts of the victim.
Many theorize that dumping the sack outside the senate gate is not a mere coincidence but a deliberate gesture. Though the police have not confirmed anything yet, these suspicions are merely theories.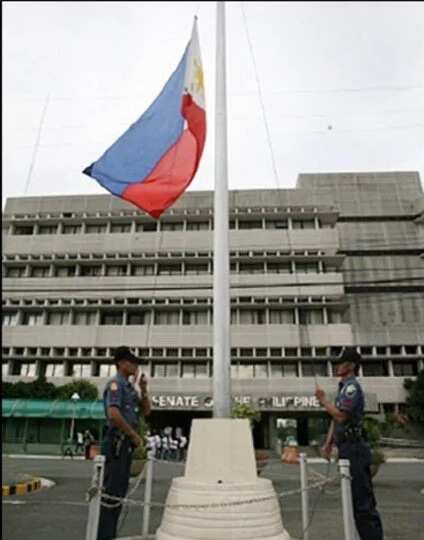 Source: KAMI.com.gh