No apologies from DFA for wrong body
The Department of Foreign Affairs maintained that it has no shortcomings regarding the wrong body sent back to the family of the overseas Filipino worker who died in Israel.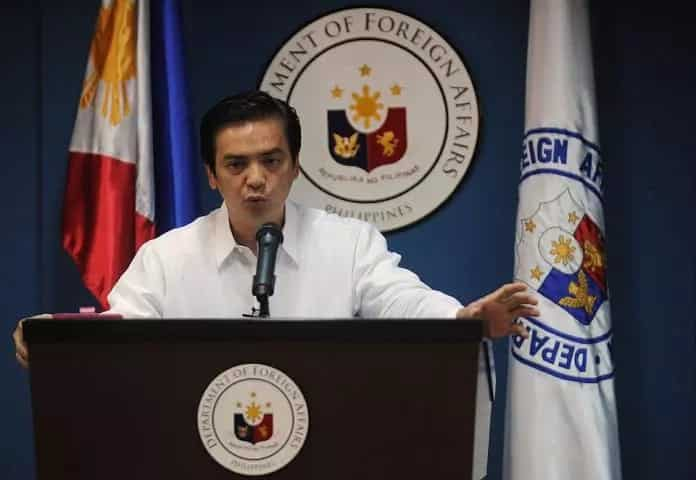 In a press briefing on June 7, Tuesday, DFA spokesperson Charles Jose said the incident was a first for the department.
The supposed remains of Fernando Peralta, a 53-year-old OFW who died of a heart attack while working in Israel, was sent to his family in Porac, Pampanga, only to found out that there had been a mix-up.
The body sent back to the Philippines was that of a Chinese national named Zhang Jun Yao from Pudong, China. It arrived on June 4 via Thai Airways.
"Based on initial findings, the Philippine embassy learned that the Israeli funeral and repatriation service company that handled the remains made a mistake in handling the documents of the deceased by inadvertently sticking them to a different casket which resulted in the shipment of the body of a foreign national to the Philippines instead of that of the Filipino worker," Jose said.
The Israeli company in charge of the funeral proceedings before shipment took responsibility regarding the incident.
Jose said that the embassy usually identifies the bodies before they are refrigerated and sealed for the funeral service. After this process, the embassy can no longer view the corpse for verification.
Jose claimed that this is the first time such mistake happened with bodies of OFWs, but ABS-CBN reported that back in 2011 the same incident happened in Davao.
Peralta's remains are still at the Ben Gurion International Airport in Tel Aviv and is scheduled to be sent to his grieving family on Wednesday, June 8.
Source: KAMI.com.gh