Santiago now discharged from hospital
Senator Miriam Defensor Santiago was discharged from Makati Medical Center on Tuesday afternoon of June 7.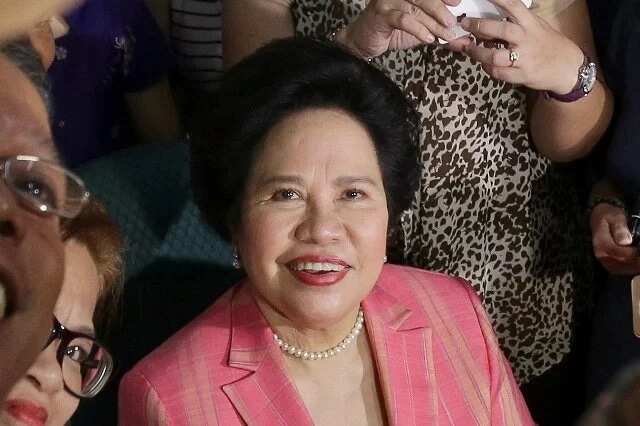 The cancer-stricken senator was brought to the hospital by an ambulance on May 30, as per her husband, Narciso "Jun" Santiago Jr. because she was sick and had suffered complications.
"She was earlier confined after she developed pneumonia due to complications of her lung cancer," a statement read.
On June 2, Santiago was brought to the intensive care unit (ICU) of the Makati Medical Center, but she moved back to her private room the same day.
"She is scheduled to return from the ICU to a private room. She thanks you for your well wishes and concern," her office said earlier.
She is said to be feeling better several days after being rushed to the said hospital.
Santiago earlier announced her intention to continue her medical leave for cancer as she finishes her term on June 20.
The Senator said that one of her medications has a side effect of anorexia, making her physically and mentally weak.
"This signifies that I shall continue on medical leave for cancer. One of the medications has produced a side effect of anorexia (inability to eat), which renders me physically and mentally weak," Santiago wrote in her letter.
Santiago also expressed that she and her staff are prepared to leave her office as soon as her term expires.
"In any event, my staff and I shall be ready to vacate our offices by 30 June 2016," she said.
The spirited senator was diagnosed with lung cancer already at stage 4 in 2014. Later on, she announced that she had been cured. She ran in the presidential race in the May 9 National Elections. However, the result showed that she stayed at the bottom pick. Davao City Mayor Rodrigo "Digong" Duterte won as president by a landslide.
RELATED: Trillanes is 16th Congress' top performer
Source: KAMI.com.gh