Davao Del Norte Representative Panteleon Alvarez said that a "super majority" formed at the House of Representatives will support his bid to become the next House Speaker and back President-elect Rodrigo Duterte's agenda.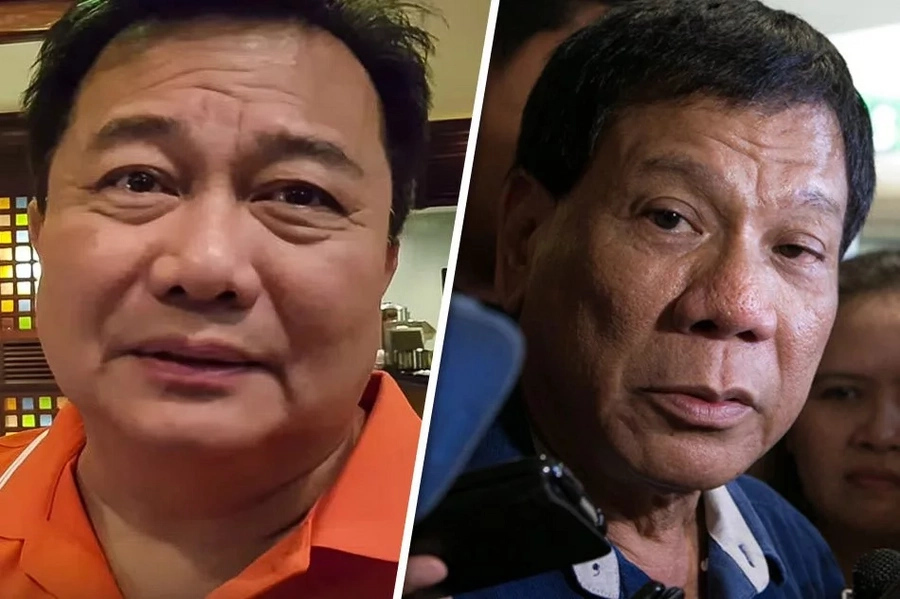 Congressman Alvarez, a member of the Partido Demokratiko Pilipino-Lakas ng Bayan (PDP-Laban), admitted that members of the Liberal Party (LP) are also to support his bid.
"With the support of Speaker (Feliciano) Belmonte, we will have a super majority," Alvarez told the media.
The House of Representatives consists of 290 members. Sixty (60) of what they call the super majority came from PDP-Laban, while the rest are from Nationalist People's Coalition (NPC), Nacionalista Party (NP), National Unity Party (NUP), and Lakas-Christian Muslim Democrats (Lakas-CMD).
According to Alvarez, the Makabayan bloc also communicated their desire to join the majority.
Incumbent House Speaker Feliciano "Sonny" Belmonte Jr. said that President Benigno "Noynoy" Aquino III, LP Chairman, knows about this.
"Si PNoy, ayaw naman makialam dito except that he knows that a lot of the LPs want to join the ruling majority as a coalition or as individuals," Belmonete said.
"They know that I will be meeting with the Cong. Alvarez, with the President (Duterte). And they are very happy about that," the House Speaker added.
Belmonte commented about the said super majority. "I think it's common sense that the leading party should have the biggest (number of members). Even with my own experience, I saw that it was necessary that we'd be the biggest party in the coalition. I think that is a reasonable requirement," he said.
Albeit the fact that super majority is formed for the incoming administration, Belmonte assured the House would not be deemed to be a mere rubber stamp of the Palace.
"It doesn't mean that when you are in the majority, you are a 'yes man.' You have your own common sense and principles," Belmonte emphasized.
RELATED: Priest warns church on fighting Duterte
Source: Kami.com.ph