UNA emerges as opposition leader
The United Nationalist Alliance (UNA) has emerged as the potential leader of the opposition or House minority in the incoming 17th Congress, while the once ruling Liberal Party (LP) joins the "super majority" or the "super coalition" in the House of Representatives.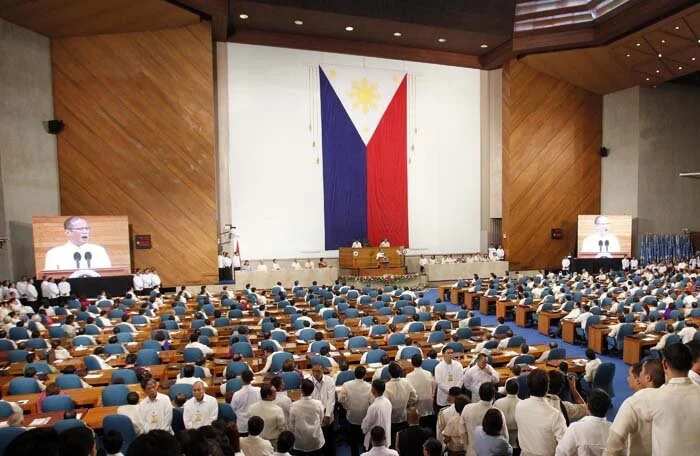 "My personal stand is that I want UNA to pursue the minority leadership. But whatever decision UNA makes should be based on a consensus among the members," Navotas Representative Toby Tiangco, the UNA party president, told the media.
The party president was not able to give the exact number of UNA members and its allies in the incoming 17th Congress, saying that the numbers might still change once the voting for the next leadership takes place on July 4.
"I want to give time to members to check their options and evaluate what is best for their constituents and how to best pursue their advocacies," Tiangco explained further.
UNA's presidential candidate Jejomar Binay placed fourth place in the recent May 9 election behind President-elect Rodrigo Duterte, Manuel "Mar" Roxas II and Grace Poe.
When asked to comment about who the UNA would nominate for the speakership post if the party decides to lead the House minority, Tiangco said that the decision has not yet been finalized by the party members.
However, Quezon Representative Danilo Suarez – a member of UNA – has offered himself as the possible option for the minority speakership post.
"I would volunteer to head the minority in the house. We offered UNA as the minority on a position of constructive and cooperative minority," Suarez said.
The lawmaker who will receive the second largest number of votes in the race for majority speakership is automatically the minority leader. Davao del Norte Representative Pantaleon Alvarez, who is President-elect Duterte's choice, is expected to win the race as the House majority leader.
RELATED: Alan Cayetano claims Duterte loves the media
Source: KAMI.com.gh