Senator Ferdinand "Bongbong" Marcos has claimed that a "fourth server" has been used to transmit election results, thus resulting to the victory of Mar. Leonor "Leni" Robredo.
Bongbong's camp said that, by the end of June, they are in the process of filing an electoral protest to reverse the proclamation of Vice President-elect Leni Robredo.
Head of Marcos' legal team, Jose Amor Amorado, said that the results of the elections are not reliable as the results were coursed through a "4th server" or a "queue server" and was not directly transmitted to the Municipal Board of Canvassers server, the Commission on Elections server, and the transparency server.
"Yes, definitely we will file an election protest. The truth has to come out – one way or another," Amorado was quoted as saying.
To support this claim, Abakada Rep. Jonathan dela Cruz, who also happens to be Marcos' political adviser, said that this server was not made public and was never subjected to a source code review. All the rest of the servers have undergone such review.
"We believe that we have enough evidence to show that there was massive rigging and manipulation of votes," he said.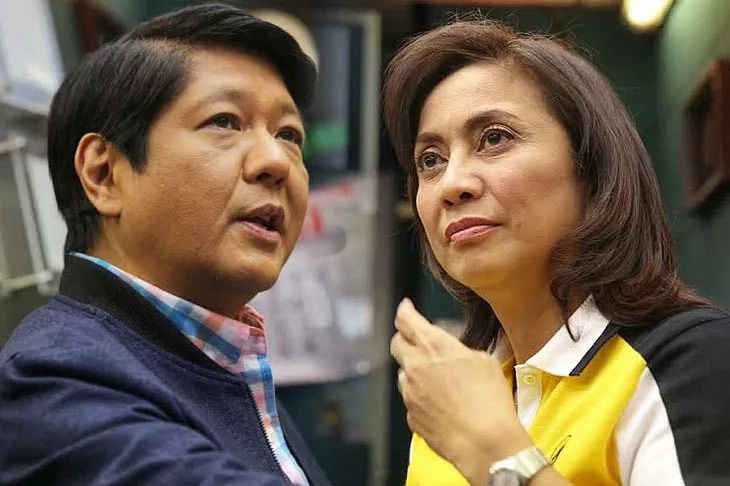 Amorado said they target to have the protest filed on June 28, just one day before the deadline that was set on June 29.
The goal of the protest is to have a recount of the votes from several areas and the setting aside of the election results from several other areas that show "clear indications of election fraud and manipulation."
Dela Cruz said that Marcos believes he owes it to his supporters and the Filipino people, in general, to have the truth come out.
Furthermore, Marcos' lawyer revealed that their investigations have revealed that Marcos lost in 1,689 precincts, the majority of which are considered as their bailiwicks, including Samar, Leyte, Cagayan Valley region, and Pangasinan. These initial findings were said to occur between 9 p.m. and 10:10 p.m. on May 9.
In the last elections, Marcos lost to Robredo in the vice presidential race by around 263,000 votes.
Source: Kami.com.ph