Irene Santiago, a leading feminist, said that President-elect Rodrigo "Digong" Duterte is still a 'work in progress' and a 'product of the sexist culture of this country'.
"He's a work in progress… it's not like I'm willing to live with that. That's different. (But) I'm willing to work with that," the feminist said.
When asked why she still supports the iron-fisted mayor, she said that it is "because of the evidence of his work."
"There are things that are done in Davao City that are not done in any other city—policies and procedures, benefits for women you can't find anywhere else," she explained.
Duterte has been under fire for his unfair treatment of women. Videos of him kissing and hugging women spread on social media, especially during the presidential campaign. There was also a time when he joked that he should've been the 'first' to arrive when several men raped and murdered an Australian missionary.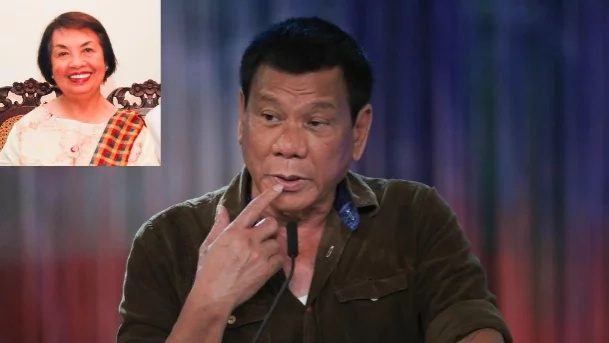 Just recently, anger of the citizens was aggravated when he whistled at GMA-7 reporter Mariz Umali during a press conference.
"Patriarchy is alive and well. Looking at his Cabinet, (there are a lot of) men, although he is comfortable around women who lead and who manage," Santiago said.
Irene Santiago reasoned that maybe women do not form part of Duterte's inner circle, in contrast with what was earlier reported, because the latter and his colleagues "can't talk the way they want to talk" when women are near.
For her, the patriarchal system is "male-dominated, male-centered, male-identified. And there's an obsession, obsessive need to control by men."
Santiago is well-known to Duterte. The mayor even addresses her as "ma'am".
Santiago advised the incoming president to "(j)ust work on yourself. We can work on your mouth. But your heart is where it is. We waited for that kind of heart for a long time. Just be yourself and we're all here to help you."
RELATED: 10 instances we want to question Duterte's mental health
Source: Kami.com.ph