Duterte to implement nationwide smoking ban
The New Vois Association of the Philippines (NVAP) – a cancer survivor group that advocates healthy lifestyle – urged President-elect Rodrigo "Digong" Duterte on Monday to prioritize a nationwide smoking ban in public areas once he assumes his presidential office.
"We are excited for him to replicate what he did in Davao in the rest of the country," Emer Rojas, the NVAP president, said in a statement.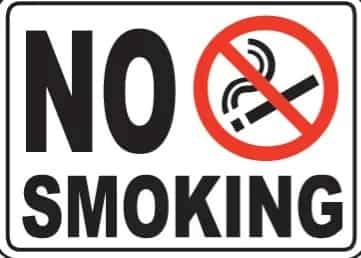 Rojas added that this is an effective way to make the local governments strictly uphold and implement Republic Act No. 9211, also known as the Tobacco Control Act of 2003, which has not been fully implemented by authorities over the last several years.
In Davao City, the president-elect was able to effectively impose a smoking ban since 2002, which strictly disallows anyone to smoke tobacco in public areas such as hotels, restaurants and government vehicles.
Secondhand smoke can cause several health problems and complications for people. These include a greater risk of getting lung cancer, nasal sinus cancer, heart disease, stroke, ear infection and breathing problems such as coughing, asthma, wheezing, bronchitis and pneumonia.
Babies who are exposed to secondhand smoke are also at greater risk of dying from Sudden Infant Death Syndrome (SIDS).
According to statistics, an estimated 55 percent of young Filipinos are exposed to secondhand smoke at home while 65 percent are exposed in public places. Smoking also causes approximately 10 deaths every hour in the Philippines.
RELATED: Cancer survivors, health groups support Duterte's no smoking policy
Source: KAMI.com.gh