Panelo defends Duterte to UN executives
Incoming President Rodrigo Duterte's comments on media killings continue to attract criticism, as presidential Spokesperson Salvador Panelo clarified Duterte's stance in response to the statements made by two UN executives.
On Monday, June 7, two UN executives criticized Duterte for endorsing 'deadly violence', due to his statement that media killings were a result of media corruption. The president-elect also implied that the victims were partly to blame for their own demise, especially if they engaged in media malpractices.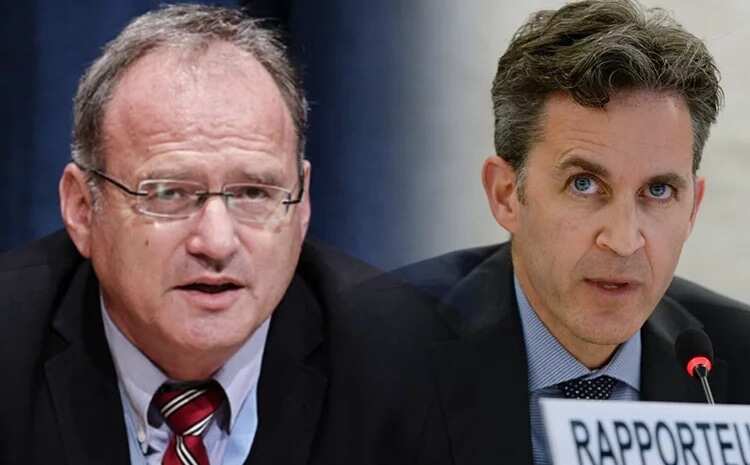 Cristof Heyns, UN special rapporteur on summary executions, said that Duterte's remarks were "irresponsible in the extreme and unbecoming of any leader, let alone someone who is to assume the position of the leader of a country that calls itself democratic."
Heyns also noted that the statements encouraged violence and killing, and reiterated the fact that the Philippines is still the second-deadliest country for journalists.
"Justifying the killing of journalists on the basis of how they conduct their professional activities can be understood as a permissive signal to potential killers that the murder of journalists is acceptable in certain circumstances and would not be punished," said David Kaye, UN special rapporteur on freedom opinion and expression.
Kaye sympathized with the media, saying that the position they were in was 'disturbing' considering the country's continuing efforts on ensuring accountability on cases of violence against journalists.
However, Panelo said that both executives based their statements on the 'wrong premise', as Duterte did not say that killing journalists justified corruption. He stressed that the presumptive president 'abhors violence' and is committed to protect the press.
"He will never condone any killing. He will prosecute to the fullest under the law any person or group of persons that will kill or injure journalists regardless of the motive of the killers.
He is, under the law, bound to protect the citizenry. Far from it, he does not want violence. That's precisely why he has entered into peace talks with the communists because he abhors violence. He does not want Filipinos killing fellow Filipinos."
Heyns and Kaye also expressed their concern on Duterte's latest initiative, in which he will pay bounties to the police and military officers in exchange for capturing drug lords.
"Talk of 'dead or alive' has no role to play in any state that claims to uphold human rights in law enforcement. The President-elect fools no one when he says he is not calling on people to be killed," Heyns commented.
RELATED: UN slams Duterte
Source: KAMI.com.gh