'For slim only' sign on passenger vans is a traffic violation - LTFRB
Today, June 6, the Land Transportation Franchising and Regulatory Board (LTFRB) released a statement proclaiming that the "for slim only" signs hung in the front seat of several UV Express passenger vans are offensive and discriminatory.
LTFRB board member Atty. Ariel Inton reminded all owners and drivers of public utility vehicles that discrimination against passengers based on age, sex or physical appearance is not allowed.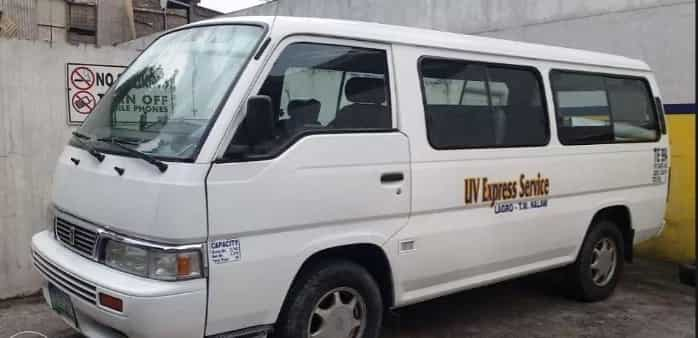 He issued this reminder after receiving several complaints from commuters regarding the "for slim only" rule.
In addition to discriminating against passengers of a certain physical appearance, Inton revealed that some drivers have been reported for preventing male passengers from taking the front seat.
The "rule" being introduced by these drivers is a violation of the Joint Administrative Order No. 2014-001, signed by the Land Transportation Office (LTO) and the LTFRB. This joint administrative order defines a driver's "refusal to render service to the public or convey passenger to the destination" as a traffic violation.
Inton clarified that they were not against the driver reserving the front seat for their family members, but were against the discrimination against passengers based on looks, gender, age and/or physical appearance, because of their roles as operators of public utility vehicles.
A driver or operator is fined P5,000 for their first offense. For their second offense, the driver or operator is to be fined P10,000, and their passenger van is impounded for 30 days. For the following offenses, a fine of P15,000 will be given and the certificate of public convenience may be cancelled.
In other recent activities, the LTFRB suspended thirteen units from Havana Transport Service Corp that were connected to an accident last March 27, 2016 in Gen Trias, Cavite, that killed three passengers and wounded several others. The bus operator was instructed to surrender several plates of its shuttle buses. He and the involved driver will be attending the hearing tomorrow, June 7, at 9am at the LTFRB office.
RELATED: 'There are no 'reserve seats' in PUVs' – LTFRB
Source: KAMI.com.gh