The incoming Duterte administration decided to print its own tabloid and create its own webside said Martin Andanar, incoming Communications Secretary.
Martin Andanar announced that the incoming administration is considering airing a weekly radio and television talk with the President-elect Rodrigo "Digong" Duterte with the goal to let the people know present issues just like how he does it as long-term mayor of his Davao City.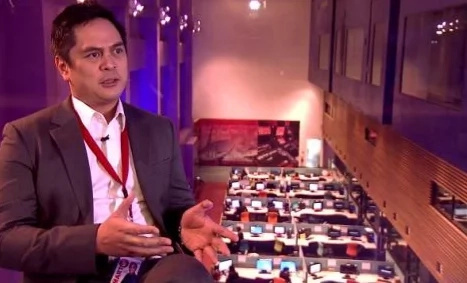 "We also want to build the online presence. We would like to build platforms. We are planning to print our own weekly tabloid. And, of course, it is not all cast in stone. Maraming pagbabago pa as we, the team, do our jobs," Martin Andanar said.
"The vision of that (tabloid) is essentially to tell the people what are the available services of the government. And also to print the achievements or the policies that the people need to know," Andanar added.
Andanar also said that that the planned talk show with Duterte is still to be discussed thoroughly, adding that it would be like "Gikan Sa Masa, Para Sa Masa" Sunday TV and radio show that Davao has.
Andanar went to the Palace and other government media agencies upon the request of present Herminio Coloma Jr., present Communications Secretary.
In the press conference, Andanar was queried regarding the tension between president-elect Duterte and the media, especially now that Duterte has expressed his view to boycott the media.
He answered by saying that he is to discuss the issue with other two (2) cabinet members, one of them is Spokesman Salvador Panelo and the name of the other person has yet to be announced.
"We will have to craft a media relations strategy, but if you ask me, what I will personally do is talk to you. The office will be open for you guys and we can talk," Andanar said.
RELATED: Duterte boycotts media; to get weekly TV show
Source: Kami.com.ph