Actor Robin Padilla took to Instagram in an attempt to defend President-elect Rodrigo Duterte regarding his manner of speaking.
Robin Padilla, a celebrity known to be a staunch supporter of Duterte, defends the president-elect through a post on Instagram this weekend.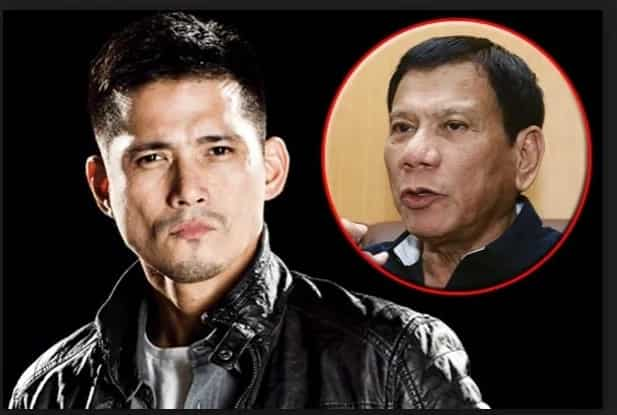 Since the beginning, a lot of criticisms have circulated regarding Duterte's wayof talking. He was often caught cursing in sorties and even during interviews with different media outlets. He was even criticized for allegedly cursing at the Pope himself.
Duterte who has yet again faced another controversy after catcalling GMA News reporter Mariz Umali while the reporter was asking him questions just a few days after his infamous remarks about media killing in the Philippines.
In his post, the action star gave the public some advice on how to deal with the way Duterte talks.
Padilla urged the public to accept the words that come out from Duterte's mouth just like how we accept that sometimes life gives us challenges that we can learn from. "Ang bawat salita na lumalabas sa bibig ni Mayor Duterte/El Cid ay tanggapin nating lahat na parang buhay nating mga tao na hindi lahat ng naranasan sa buhay ay naging pabor sa atin ngunit nagsilbing aral ito para tayoy maging matibay at magsumikap!!" He said that we are all blessed to have an acting father in Duterte who serves as our key to victory. The action star continued by saying that it is "sweet" to hear the stories of a leader who is true to his promises and duties. Padilla then said that it requires more than just using our ears when we listen to Duterte, our eyes should be open to the truth, our minds open to change, and our hearts open to sacrifice. He also shared a post made by Teddy Locsin defending the words of the incoming president.
On June 2, Padilla shared in his Facebook account quotes from 2 world leaders- former Singapore Prime Minister Lee Kuan Yew and American Muslim minister Malcolm X.
He quoted Lee Kuan Yew saying that discipline is the requisite for progress and not a democracy. He then quoted Malcolm X saying "The media is the most powerful entity on earth. They have the power to make the innocent guilty and to make the guilty innocent, and that's power. Because they control the minds of the masses."
RELATED: Robin Padilla bares feelings on Mariel's miscarriage
Source: Kami.com.ph