No media interviews till the end of my term – Duterte
Asked how long the incoming President Rodrigo Duterte will boycott the media, the crime-busting executive replied it will be until the end of his term.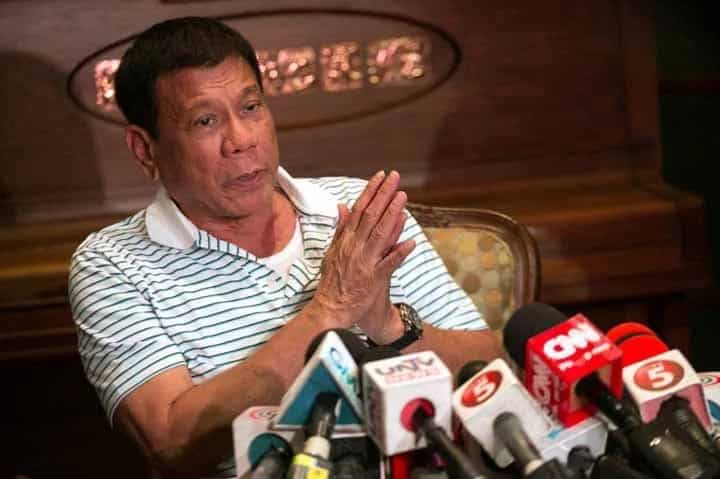 In a chance interview at a hotel in Davao City, the outgoing mayor threatened to avoid the press throughout his six-year-term as the president.
"I'm sorry, but I will really boycott (the media)," Duterte who looked calm, told TV5 reporter France Noriega.
The tough-talking politician got sensitive by hefty criticism over his statements on journalist killings.
"That's it. I don't want to be interviewed. If I commit a mistake, there will be more criticisms," Duterte said. "So it's better (if there's) no interview, no criticisms, no wrong statements, no nothing. (I will just) shut up. I really don't want it," Duterte furthered.
Duterte has turned the table in retribution for the call of an international media group to boycott his press briefings. His pronouncement came after his comments on the killings of "corrupt" journalists were "misquoted" and "taken out of context" generating outrage both from local and international human rights groups and media watchdog.
Meanwhile, Philippine media groups sought to clarify the misconception that they called for a boycott of the future president's press gatherings.
Girlie Linao of the Foreign Correspondents Association of the Philippines (Focap) for one, explained that the group only issued a statement saying they are "alarmed by President-elect  Rodrigo Duterte's sweeping pronouncement, which could embolden attacks on  the working press" but in no way has called for the alleged boycott.
The same statements were also issued by the The Center for Media Freedom and Responsibility, National Press Club and the Cagayan de Oro Press Club.
In a previous statement, the National Union of Journalists of the Philippines (NUJP) said it was the Paris-based media group—Reporters Without Borders—that issued the call for boycott.
According to Reporters Without Borders, Filipino journalists should stop covering Duterte's press conferences "until the media community gets a public apology."
The president-elect on the other hand, remains standing on his ground and pursues to rather challenge the media.
 "Go ahead, boycott me. I'm urging you: Make this trip your last to Davao City. I do not care if no one is covering me," Duterte noted.
RELATED: JV Ejercito supports Duterte's choice
Source: KAMI.com.gh