Incoming president Rodrigo Duterte's psychology report resurfaced as the politician has been under fire recently for his statements regarding the Catholic Church, media killings, and catcalling.
The report stated, "Dr. Natividad Dayan, former president of the International Council of Psychologists, concluded that Duterte was suffering from "Antisocial Narcissistic Personality Disorder," a condition characterized by "gross indifference, insensitivity and self-centeredness," "grandiose sense of self-entitlement and manipulative behaviors" and "pervasive tendency to demean, humiliate others and violate their rights and feelings."
READ ALSO: Duterte's psychology report, released
Below are the 10 times when we want to question incoming president Duterte's mental health.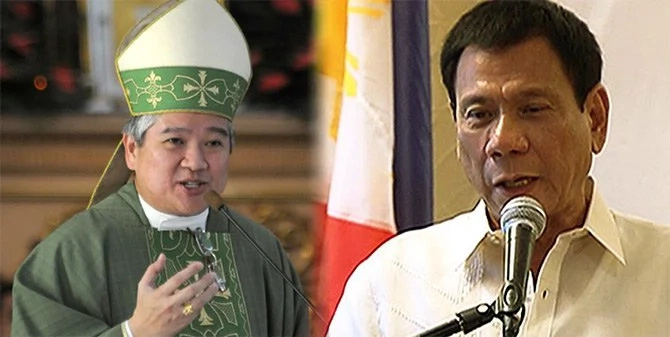 1. When he cursed at the pope.
Even before Duterte head on with his presidency, he was already under fire for cursing the pope. Duterte, who is known to use curses as a form of expression, is often censored in TV appearances. The president-elect already offered his apology to Pope Francis in April.
However, Duterte's raps with the Catholic Church did not end with his cursing. Recently, Duterte called bishops who criticized him as "sons of whores" and said that they have been asking favors from the government.
2. When he tried to kiss his female supporters.
During his electoral campaign, Duterte had a "kissing spree" in some of the places he visited. Photos showed that he has been planting kisses on the lips of his female supporters. A lot of people say that it is inappropriate for politicians to get too close to their supporters. This revived his womanizing history that ended his marriage with wife Elizabeth Zimmerman.
3. When he made the rape joke.
In line with the aforementioned "kissing spree," Duterte garnered negative impression during his campaign when he made a rape joke on the slain Australian missionary. He said that the missionary was beautiful and the mayor should have been first. While Duterte's colleagues claimed that it is a rape joke, Duterte admitted that he said it in "plain narrative".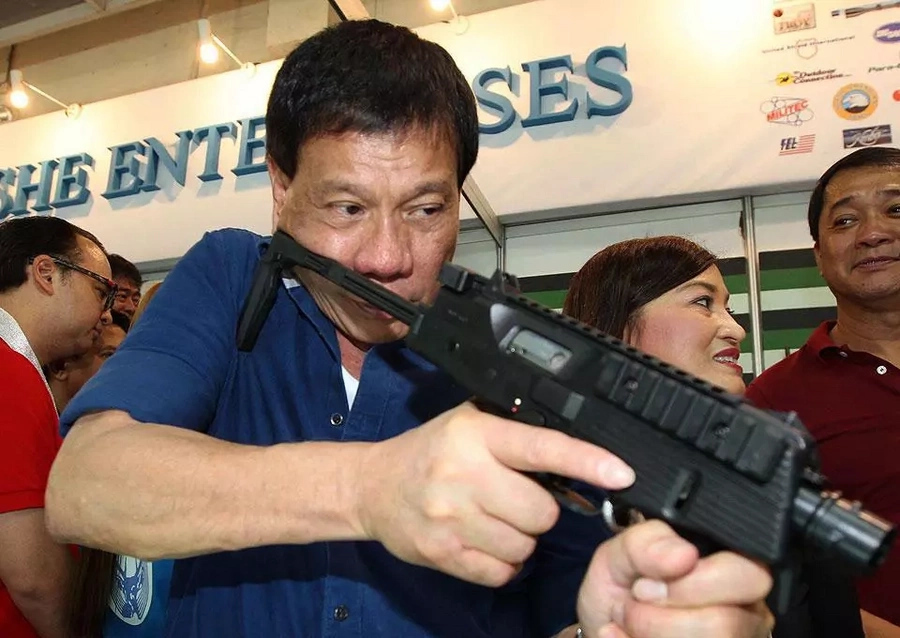 4. When he admitted killing three people.
President-elect Duterte is a colorful character and has caught the eye of the international press. Duterte was featured in Al Jazeera where he admitted that three months before the interview, he killed three people. During the presidential debates, Duterte bravely said that you cannot be a president if you are afraid to kill or afraid to be killed.
5. When he vowed to kill five criminals per week.
Part of Duterte's promises during his campaign is to kill at least five criminals per week. He also promised to eliminate 100,000 criminals during his term. This is not impossible with Duterte's legacy in Davao City thanks to his alleged death squad.
6. When he said that he will kill his children if they are drug addicts.
In fast talk segment of the presidential debate, Duterte was asked what he will do when he learned that his children are drug addicts. Duterte said, "patayin mo! (kill them)".
7. When he encouraged the public to kill drug pushers, users and dealers.
Since Duterte vowed to eliminate drugs and crime in three to six months, he asked the public to help him in his mission saying that citizens should shoot drug pushers, users, and dealers. Many said that this encourage vigilantism.
8. When he tried to weasel his way out of the "catcalling incident".
Duterte was criticized recently because of a "catcalling incident" involving GMA anchor Mariz Umali. It was recently passed as a law that "catcalling" is a form of sexual harassment. However, Duterte argued that catcalling is a form of expression.

9. When he made peace with Joma Sison.
Incoming president Duterte set himself apart when he made peace with the founder of the Communist Party of the Philippines Jose Maria Sison. Duterte even invited Joma Sison to come home after decades of being exiled in the Netherlands. Reports claimed that Duterte supports the cause of CPP-NPA. The president is willing to give seats in his cabinet to the leftists.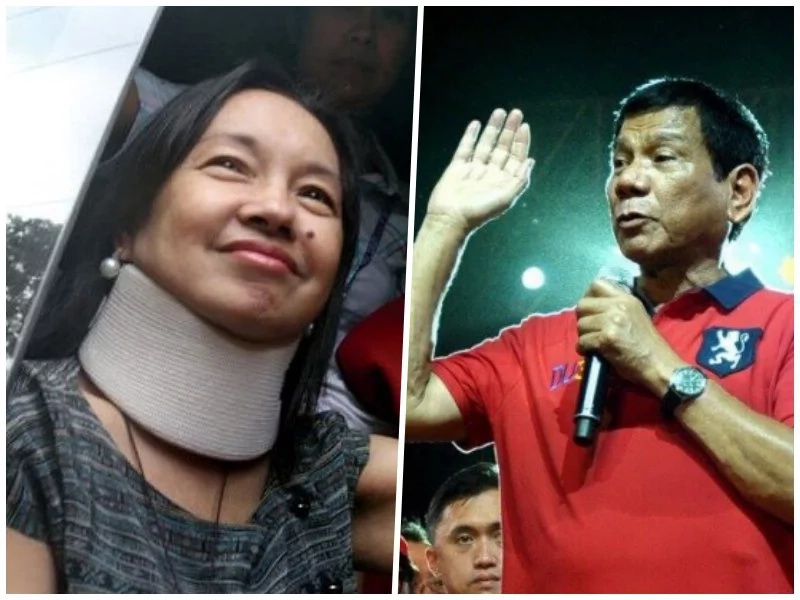 10. When he made Gloria Macapagal-Arroyo as anti-crime consultant.
Lastly, Duterte sought support from Gloria Macapagal-Arroyo as his anti-crime consultant. GMA is facing corruption cases stemming from the Hello Garci and Fertilizer Fund scandals. It is claimed that GMA backs Duterte's presidency.
Source: Kami.com.ph