COMP supports Duterte's stance on illegal mining
The Chamber of Mines of the Philippines (COMP) expressed their agreement on president-elect Rodrigo Duterte's statement against illegal or irresponsible mining.
Speaking to a crowd of over 300,000 people at his thanksgiving party, Duterte addressed that there have been large-scale companies doing their operations in Mindanao, as well as local workers joining an initiative to 'spoil the land'. He asked these corporations to stop before he hires someone from the military to head the Department of Environment and Natural Resources (DENR) to enforce his orders.
Duterte is also known for implementing an anti-mining ban on the city limits of Davao City, which was officially legislated last year. He also stated that because of his anti-mining stance, no mining company has ever dared to do their business in Davao City for the past 20 years.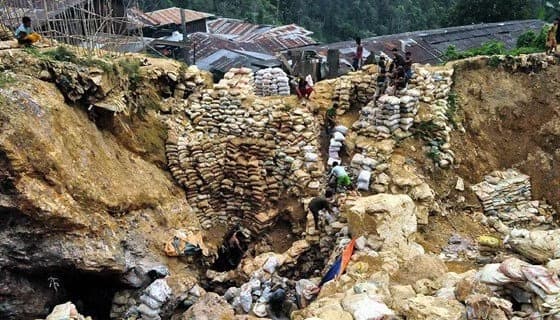 The COMP stated that like the incoming president, they do not tolerate mining malpractices, and is willing to help the new administration to address industry-related issues while promoting 'true exclusive growth' throughout the country.
"With the good mayor soon taking on the highest mandate, the mining industry vows to work hand in hand with government to attain peace and order, economic stability and progress, and inclusive growth across the country," they said.
Not only is the presumptive president keen on tackling issues of corruption and crime, he also showed that environmental problems are prioritized in his administration. He recently expressed that he also wants to be the secretary of DENR 'for at least a year, with the help of a former military officer.'
Source: KAMI.com.gh