On Monday, ABS-CBN was able to capture and post live via Facebook how Davao 911, the city's emergency response system, quickly responded to an emergency.
According to ABS-CBN's Facebook video post, personnel from Davao 911 rushed to a traffic accident involving a multicab and a Badjao boy who suddenly crossed one of the streets in the city at around 7:50 p.m. Monday.
ABS-CBN reports that it only took five minutes since the call was made for police authorities and paramedics to arrive at the scene and attend to the emergency.
The drive of the multicab was taken into custody while the boy, Police took the driver into custody while the boy, estimated to be between 9 and 10 years old, was hastily transferred to a gurney and into a waiting ambulance.
According to residents of Davao City, their version of 911 has been of great help to the people, especially in times of need. Through this project, the city has become a model for other local governments.
"Kung magtutulungan po tayo at iyung local government officials gagawa ng ganitong hakbang, we make this in the whole Philippines (If we help each other, we will be able to implement this in the whole country)," said city police spokeswoman Chief Inspector Milgrace Driz.
"Nagawa ng Davao City, why not sa buong bansa (Davao was abel to do it, why not the whole country)?" Driz added.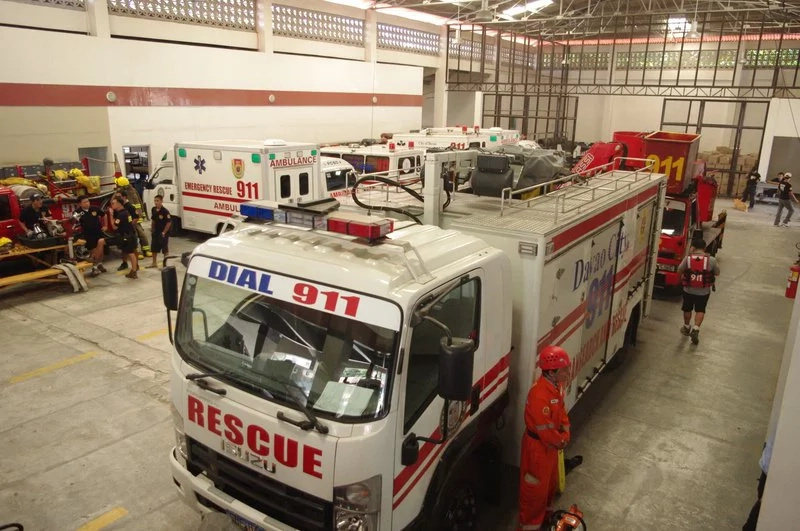 Davao 911 was first launched in 2002. It was then known as the Central Communications and Emergency Response Center and was made up of a call center and a dispatch center. The nature of this service was to link residents needing assistance with the emergency resources of the government, including police, firefighters, medical workers, and rescue services.
Davao 911 is the first of its kind not only in the Philippines but also in Asia. It is the third place in the world to have this kind of service, next to the United States and Canada. Unlike its USA and Canada counterparts, the Davao 911 is free of charge and is being funded by the government.
Source: Kami.com.ph