Outgoing President Benigno S. Aquino III thanked the officers and personnel of the 250th Presidential Airlift Wing (PAW) of the Philippine Air Force for their service and dedication during the entirety of the Aquino administration.
On Monday, during a courtesy call at the Rizal Hall of the Malacañang Palace, President Aquino expressed his gratitude and at the same time bid his goodbye to all the members of PAW, saying he has not negative to say about the service the members have extended to him.
"I would like to compliment everybody, from all your previous Wing commanders to the present Wing commanders, the officers, the men and civilian employees. I've never had any cause to complain about the service you provided all of us," the President said.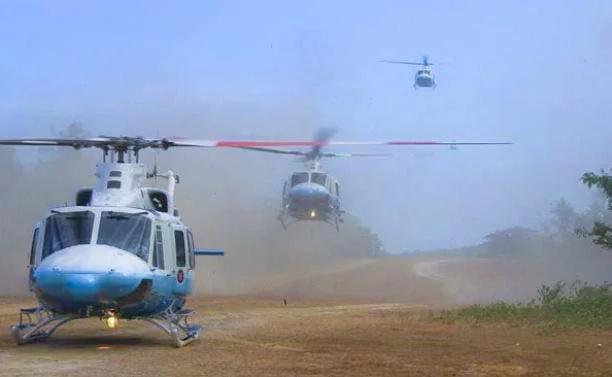 He also thanked them for being readily available when the president had to go to places even during in hard times. The president cited the war in Zamboanga, the earthquake in Bohol, and even in Tacloban during supertyphoon Yolanda.
"From all of us that you have rendered really very, very good service, I'd like to thank you from the bottom of my heart and I really wish you clear skies as you proceed in your career path. So, again, thank you very much from all of us, and hopefully you will continue the splendid service you've done, not only to us but also for our country that made the governance more effective," Aquino said.
Aquino hopes that the next administration will continue what his administration has started and will further advance their ability to be of use to the people. He wishes for "better platforms, more training, more skills upgrading, more support in the service of the people."
The 250th PAW is led by Wing Commander Col. Allen Paredes. The PAW, in general, is tasked to provide air transportation to the President and his immediate family as well as to visiting dignitaries and other VIPs.
Source: Kami.com.ph