Juan Ponce Enrile bids goodbye to public service
The country's oldest lawmaker has taken his last stand on the podium to finally say goodbye to the life that he has been living for the past 50 years.
Senate minority leader Juan Ponce Enrile, 92 years old, bid farewell to the chamber which he served for 27 years. This happened during the sine die adjournment of the 16 Congress that took place on Monday, June 5.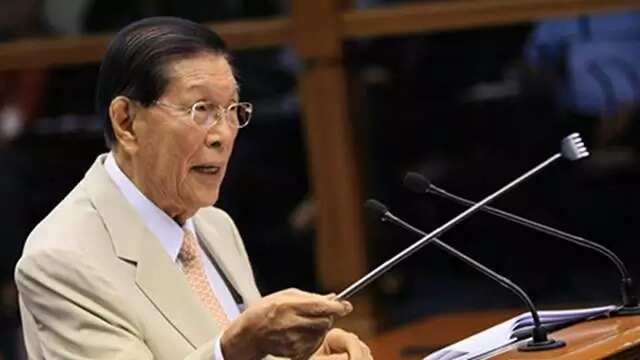 "My esteemed colleagues, this will be my last day to visit this chamber because when we adjourned at midnight today, I shall have closed my public service to the nation for more than half a century beginning in January 1966," Enrile said as he took his final show.
Enrile is considered to be one of the greatest and most brilliant individuals in the Philippine Senate. He has dedicated at least 20 years of his life in the executive department.
"And all those years, Mr. President, I tried my best to serve the people because I felt that my call to the service was something that I never intended in the first but I was impressed to the service of the people and as a consequence, I thought that it was a mission for me to do," Enrile said.
Enrile, or known to many of his colleagues and friends as 'Manong Johnny' first took a seat as a senator in 1987. This was shortly after he cut ties with the Marcos family.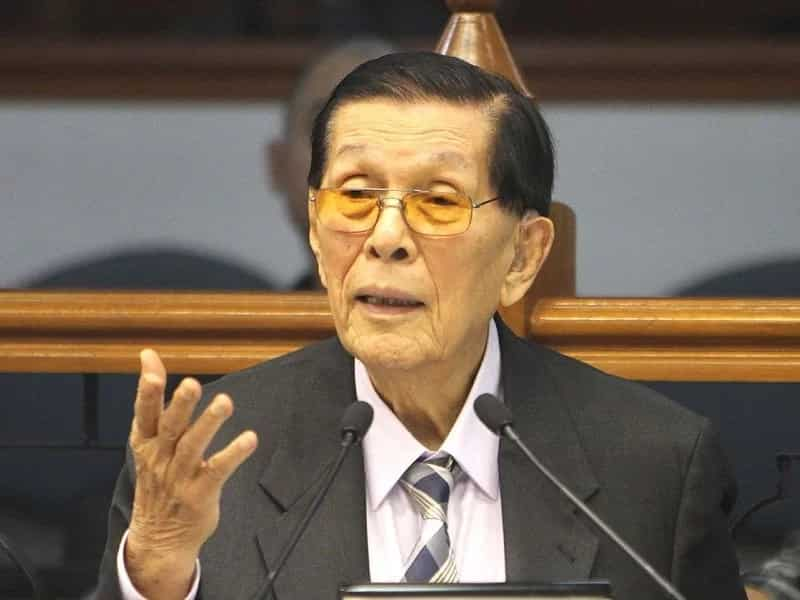 After which, he served as House representative of the first district of Cagayan from 1992-1995 and then took another seat as a senator and continued his legacy for several more terms. These were during 1995-2001, 2004-2010, and 2010-2016. He was the Senate president from 2008-2013.
"I spent 27 years, four terms in the Senate where we discussed very delicate and important measures, in fact, in all the welfare of this nation especially in security," Enrile said.
"And so, looking back, Mr. President, I would like to thank all of my colleagues and all those people that worked with me and beg their forbearance and understanding if in the heat of debate, I somehow helped them unwittingly or displeased them," Enrile said.
In his speech, the veteran lawmaker thanked everyone for trusting him and for giving him the opportunity to be of use to the Filipino people. Like McArthur, the lawmaker said that he will never die.
 "I would say today, my last appearance in this chamber: old politicians never die, they will just fade away. My head was bloodied but never bowed," he said.
Source: KAMI.com.gh