3 things Muslims partaking in Ramadan want you to know
Food is love, food is life. The thought of Ramadan - not eating all day - may bother some. Why would so many people - approximately 1.6 billion Muslims, to be more specific - choose not to eat from morning until evening?
Religions around the world have their own unique ways of expressing gratitude for their blessings, and Ramadan is one of them. It's Hunger Games in real life - the only thing they can do for this month is smell the aroma from passing restaurants and binge watch on cooking shows.
The sacrifices this celebration entails bring about many important values and lessons that most people rarely think about - even Muslims themselves. There truly is much more that comes out of this month of intense self-control.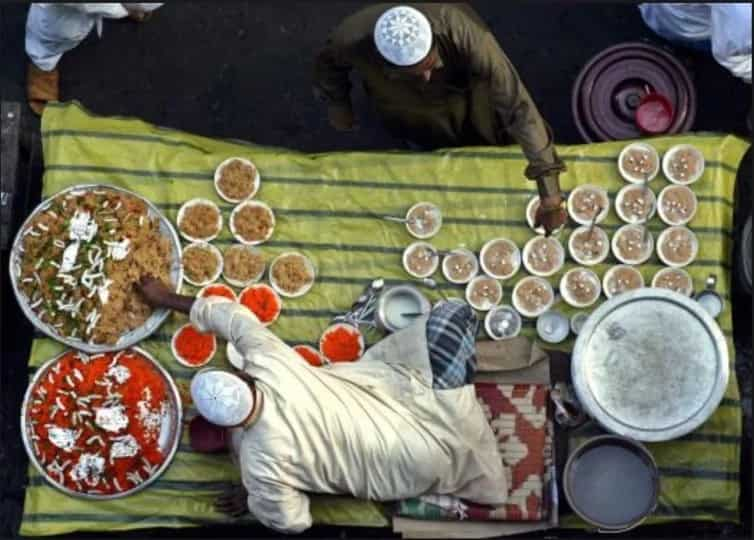 1. No drinking or eating for 30 days
There are a lot of misconcenptions about the 30-day period of fasting. Some believe that Muslims are not allowed to eat for 30 days straight (!!!), or that every Muslim is obligated to participate, regardless of age or the capacity to do so.
The start of Ramadan is determined by the sight of hilal, the crescent moon, in the sky.  The day after spotting it, people may begin fasting. They can eat before sunrise and after sunset, but between sunrise and sunset they have to abstain. This routine is repeated the next day.
Also, not all Muslims are required to fast. The sick, the pregnant, and the young do not need to. There are no specific requirements to it, and it all depends on an individual's perception of his ability to do so.
In case you have some questions about Ramadan, don't be afraid to ask - as long as you do so in a polite and respectful manner. Most Muslims enjoy the discussion that it generates, and the chance it gives them to share their practices to other people.
2. Do not feel bad for someone fasting
During Ramadan, have you experienced eating out with friends, and then apologizing in embarrassment when you realize a friend is fasting?
While it would be polite to eat out of their sight, the point is you should not feel bad for their choice to fast. They make the choice not to disconnect from food and to deprive themselves, but to strengthen their connection to Allah (swt) and to cleanse their soul.
3. This period is about self control
No-one is perfect. Everybody indulges in parties, vices, and negative emotions. It's the essence of being human.
This month aims to lessen these imperfections. It's not just about teaching one to be without food - it's about mental strength and willpower. It's about cleansing their mind and soul of anger, instilling patience, and getting rid of any hatred or frustration.
This doesn't mean that they're obligated to be happy-go-lucky throughout the event - rather, it teaches them to stop the negative emotions from taking over their lives. They are highly encouraged to abstain from yelling, gossiping and other acts of jealous, and to increasingly partake in positive little acts such as helping a stranger out. This is an important part of their cleansing.
Cleansing can be committed by praying five times a day, meditating - or even speaking kindly to another person. It all depends on the individual.
There's a lot more to Ramadan. There are family gatherings, sunset meals with friends and family, and helping out the less fortunate. Spending 15 hours a day not eating really helps one realize the blessings they have been given, and puts things into perspective.
The 30 days' worth of fasting ends with an amazing three-day festival called Eid al-Fitr, where families and friends meet up, throw parties, and celebrates by eating their hearts out.
This year's Ramadan started today, June 6, and will end on July 5. Ramadan Mubarak!
Source: KAMI.com.gh