Sandigan declines Revilla's request to attend Senate session
The First Division of Sandiganbayan denied the request of the outgoing Senator Ramon "Bong" Revilla to attend the last session of the Senate.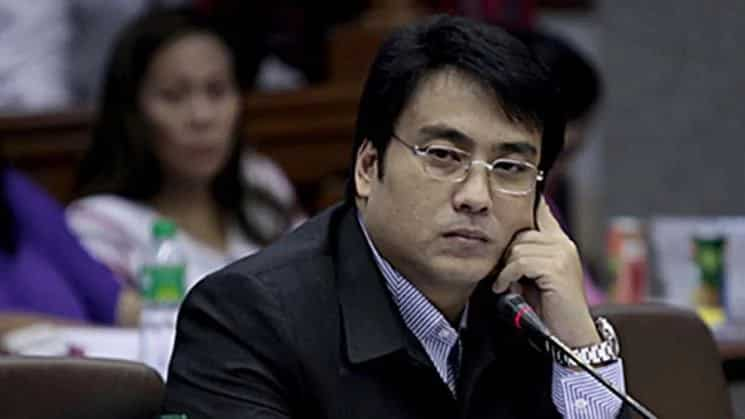 "It is a matter of record that accused Revilla, Jr. is a detention prisoner whose petition for bail has been denied. As such, he cannot discharge his office while in detention," the anti-graft court resolution read.
The motion of Revilla was for him to be present on the Senate sessions on June 6 to 7. The ruling, which rejected his motion, was signed by Chairperson Efren dela Cruz and Associate Justices Oscar Herrera Jr. and Reynaldo Cruz.
The First Division cited a previous Supreme Court (SC) ruling (People vs. Maceda) stating the present jurisprudence that a prisoner lost his/her right to practice his profession, business, or duties as an elective or appointive official.
"(A)ll prisoners whether under preventive detention or serving final sentence cannot practice their profession nor engage in any business or occupation, or hold office, elective or appointive, while in detention," it read.
"Indeed, the Court cannot consider the accused-movant's prayer as a special circumstance which could be treated as an exception to the general restrictions on his rights as a detention  prisoner," the First Division decided.
Senator Bong Revilla is currently facing graft and plunder cases before the anti-graft court in connection with his suspected engagement in the pork barrel scam.
He was detained on June 2014 at the Philippine National Police Custodial Center in Camp Crame, Quezon City.
In addition, the Sandiganbayan said that granting the request of the senator to temporarily go out from his detention for duties he can no longer exercise would  "not only elevate accused-appellant's status to that of a special class, it also would be a mockery of the purposes of the correction system."
RELATED: PNP investigates generals engaged in corruption, illegal drugs
Source: KAMI.com.gh