Fontejon family to sue Close Up Forever Summer organizers
The family of Bianca Fontejon, 18-year-old lass who died during the Close Up Forever Summer Concert in Mall of Asia grounds, decided to file a case against the concert organizers who are allegedly negligent in handling and operating the concert where four other persons died.
The family went before Atty. Daniel Lalulis, the chief lawyer of the Death Investigation Division of the National Bureau of Investigation, to make sure that the death of their loved one will be given due course and justice.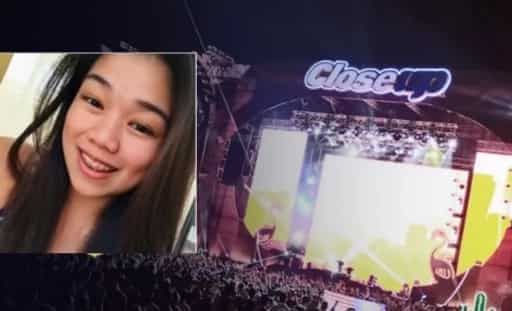 "Dapat mapanagot lahat ng accountable. Ayaw naming mangyari ito sa iba lalo na sa bata," Bibiane Fontejon said.
(Those who are accountable to what happened should be made liable. We do not want the same incident to happen to other people, especially to children of her age.)
According to the Medico Legal Division of the NBI, the body of Bianca, along with another victim, had traces of synthetic drugs, specifically MDMA Methylyne Homolog and Synthetic Cathinone.
The Fontejon family claimed that they do not have any idea why such drug went into their daughter's system and the only knowledge they have are the same that the public knows as of the moment.
They added that the boyfriend of Bianca told them that they were together during the concert and that she was always within his sight except when he went to the comfort room for a while. He also said that Bianca only sipped water from an opened bottle.
The others who died were Ariel Leal, 22-year-old single and native of Baguio City, Lance Garcia, a married 36-year-old living in Pasig, Ken Migawa, 18-year-old resident of Antipolo, Rizal, and American citizen Eric Anthony Miller, 33.
The NBI has already arrested six (6) individuals who are suspected to be responsible in circulating illegal drugs during the concert.
RELATED: NBI confirms synthetic drugs found in victim's body of Closeup concert tragedy
Source: KAMI.com.gh