San Miguel Corporation plans to construct a 1.9 kilometer toll bridge to connect Boracay to the mainland, Caticlan.
Ramon S. Ang, president of San Miguel Corporation, said in an interview that said infrastructure project was estimated to cost an estimate of Php. 4.6 billion. However, it is for the local government unit (LGU) to give the task to a private sector partner.
"We proposed the idea for them to bid out. For us, it's okay if there are other bidders," Ang said.
As of the moment, travelers journey to and from Boracay through small boats in the port of Caticlan. Presence of heavy tourist traffic is undeniable.
Ramon Ang said that the building project aims to provide convenience for the tourists.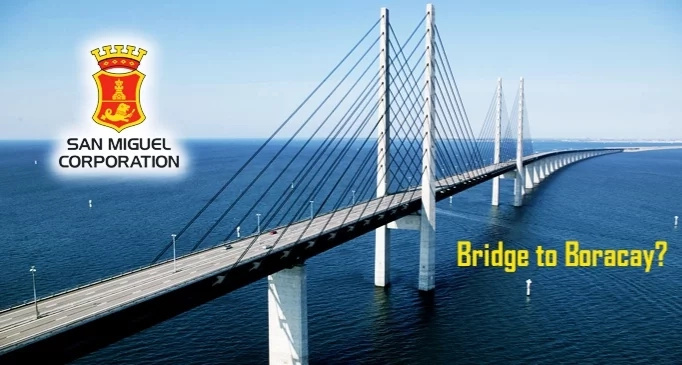 "They can all live in Caticlan and enjoy the view in Boracay, which is now so congested and has a lot of sewerage problems," he disclosed.
The projected bridge, aside from providing convenience, would also help Boracay to be decongested as it would soon be possible for travelers to get cheaper lodging in Caticlan. According to him, a tourist could find Php. 1,000 worth of accommodation per night in Caticlan, which is considerably less than the expensive offers of hotels in Boracay island.
"We think what's best is if everybody will stay and eat in Caticlan, go to Boracay to enjoy the beach," Ang said.
Earlier, San Miguel Corp. (SMC) planned to reintroduce its proposal in connection with its initial Manila Bay International airport project to the new administration in high hopes of unraveling air congestion and improving the country's trade and tourism.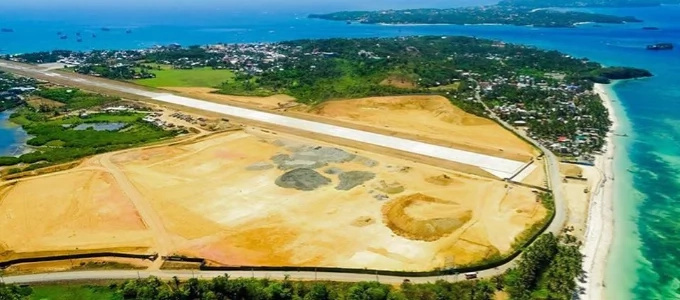 Ang said that the plan may be the answer for the country's shout for a first-rate international airport, since the current one is tagged as the worst airport in the world.
"I'm being invited to propose again. So I'll do this and will ask them to call for a public bidding. I'll present all the designs," Ramon Ang said.
RELATED: Duterte gives chance to PLDT, Globe to improve services after SMC deal
Source: Kami.com.ph