Briones outlines changes in DepEd
Incoming Department of Education (DepEd) Secretary and former National Treasurer Leonor Briones has her first press conference today, June 6, after being appointed by President-elect Rodrigo Duterte.
Incoming Education Secretary Leonor Briones outlines the programs that the education sector would be looking at as she assumes the position. The incoming secretary said she has been looking at the development of the culture and the arts in addition to keeping up with the latest trends in expressing the identity of the Filipino people.
Briones said, "Intelligent people always have doubts, and those who are not intelligent never doubts at all." She addressed the critics questioning her qualifications saying, "I've been teaching for 50 years."
Briones clarified that she did not apply for the position and that she consulted thoroughly with her family, friends and colleagues before accepting the position. She also told reporters of her teaching experiences including the time she has learnt from her parents who are also teachers as well as the time she has spent being an activist.
As the Education Secretary, Briones promises an eventual review of the Philippine textbooks in compliance with the heightened expectation for change in the incoming administration.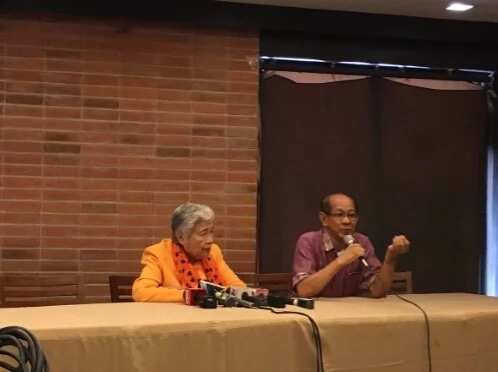 Briones also expressed support to the K to 12 program, says the country's educational system has been deficient by two years for decades. She also called on to the media for support saying that the media is necessary to translate the long-winded academic language into something that the public can easily understand.
According to the incoming secretary, the Education Department will be asking for a P45B additional fund to reach the more far-flung areas explaining that the changes in the budget system proposed by President-elect Duterte should be enough to cover for the adjustment in the academic adjustments.
"Education is not for educators alone, it is for all," she concluded.
Source: KAMI.com.gh