Aquino to work for Filipinos till the last hour
To make the most out of the six (6) 'long' years of serving the country seems to be the goal of incumbent President Benigno "PNoy" Aquino as he is days away from serving his last day as the leader of the country.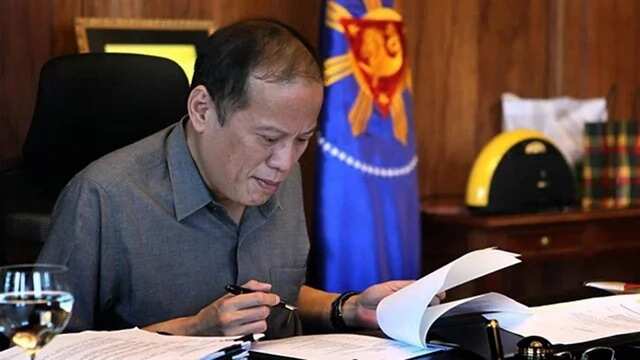 "I'll be working till the last hour of my presidency," President Aquino said in a media interview at Malacañang.
"I have to lead by example, and we have six years to do everything we can do. My term ends June 30, noon. We have to be able to face the mirror each day and say, 'We did the maximum'," PNoy said.
He said that everything is still just how things are for him and his journey. His daily morning routine, like reading the newspapers, has not changed a bit even though his remaining time in the palace is getting shorter.
President Aquino said that he does not want to get ahead of incoming president Rodrigo "Rody" Duterte.
"Ayokong pangunahan yung susunod sa akin lalo na kung hindi namin matatapos ang proseso. Baka naman pwedeng ibigay sa kanya na kung may issue o problema ay ma-solve niya sa paraang palagay niyang tama."
(I don't want to pre-empt my successor especially if my administration will not be able to finish the process. I think that it is better to give him the leeway to solve an issue or problem in the way he deems best for the country.)
PNoy also said that he is thankful for those people who expresses their gratitude for what he has done to serve them for six (6) years.
"Sometimes when I'm in the mall, when I eat out, there will always be somebody who will approach me and say thank you for the six years, thank you for the sacrifices, thank you for what you have done," he said.
He said that he would not have done what he has accomplished if it was not for the people who supported him.
"It all goes back to the people. If I had no confidence that the people were behind me, I probably wouldn't have had the courage to undertake the things we were triumphant in. If every time I made a decision I had to second guess whether the people trusted me, I probably wouldn't have had the courage to make that decision," PNoy said.
On June 30, Aquino's successor, Davao City Mayor Duterte is to take his oath as president and thereby officially replace the former.
RELATED: China claims nearly all Southeast Asian seas
Source: KAMI.com.gh