Alan Cayetano suspicious of ABS-CBN
During Rodrigo Duterte's thanksgiving party on Saturday, June 4, at the Crocodile Park in Davao City, Senator Alan Peter Cayetano raised his suspicions about ABS-CBN's agenda against the president-elect, especially when the TV network described the incoming government as the "Duterte-Robredo administration."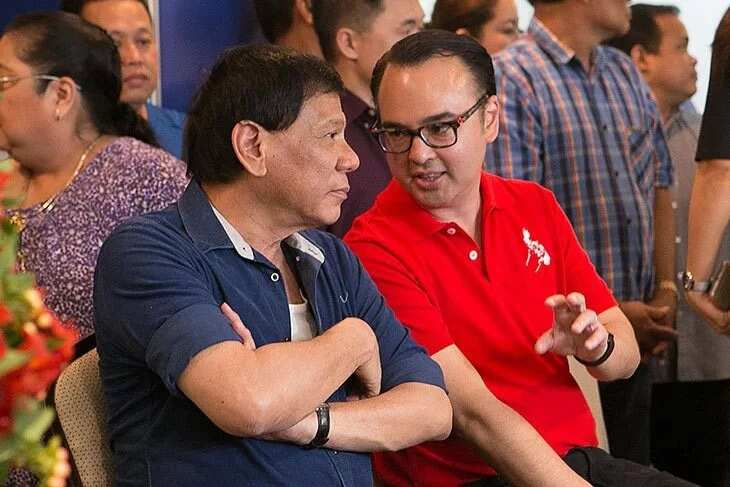 "I never heard of an Aquino-Binay administration, Estrada-Arroyo, or an Aquino-Laurel. Wow, this is the first time in my life that a VP is part of an administration (label)," Cayetano said.
The senator added that the giant media firm is already planning to impeach the president-elect from office and incite hatred among the public against Duterte.
"Even this early, they already have dirty plans in their minds, they want to kick him out, remove him from office even before he sits down as president. We already have a Duterte resign petition, impeach Duterte calls," Cayetano explained.
Various sectors have already called out ABS-CBN's alleged bias against Duterte, especially when it ran for three consecutive days the controversial 30-second anti-Duterte TV commercial by Antonio Trillanes IV, a defeated vice presidential candidate and well-known rival of Duterte.
The TV ad – which gave ABS-CBN a profit of P20 million – showed children raising their doubts about Duterte's controversial behavior, personality and remarks and his suitability as a leader of the country.
Cayetano added that it is wrong to destroy a person's reputation for whatever reason, comparing the act to tearing up a pillow filled with feathers while at the top of Mount Apo, making it impossible to take back the feathers because they have all spread out already.
The senator – who lost to Liberal Party (LP) bet Leni Robredo in the May 2016 vice presidential race – also told the media that they should get used to Duterte's style of making statements and answering questions to avoid misinforming the public.
"Kung masasanay kayo, maiiwasan natin ang miscommunication (If you get used to him, we could then avoid miscommunication)," Cayetano explained.
RELATED: Archbishop explains why Church is silent amid Duterte's rants
Source: KAMI.com.gh