Archbishop Socrates Villegas of Lingayen-Dagupan explained on Sunday why the Catholic Church hierarchy in the Philippines has mostly remained silent despite being repeatedly slammed with vile remarks by President-elect Rodrigo Duterte during his press conferences in Davao City.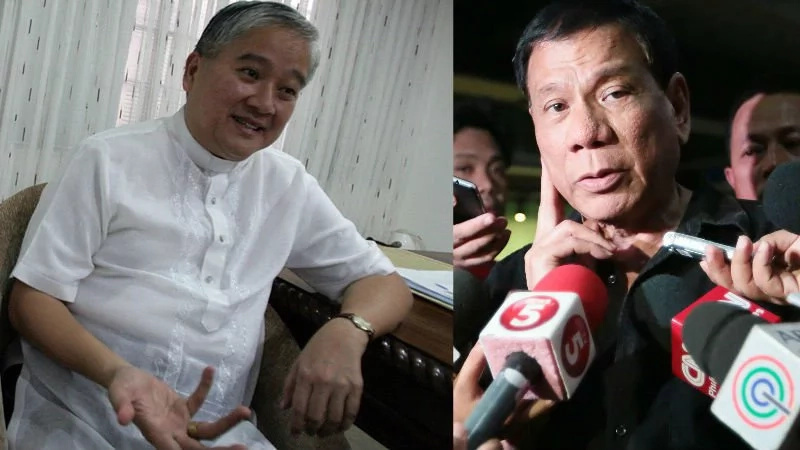 "Mine is the silence of respect for those who consider us their enemies but whose good we truly pray for and whose happiness we want to see unfold," Archbishop Villegas issued a statement on Sunday.
In a text message to the Inquirer, the archbishop also said that the Church being silent helped the Filipino people distinguish which comments were substantial and which ones were just noise.
"There is virtue in silence. There is virtue in speech. Wisdom is knowing when it is time for silence and when it is the time for speech," Villegas added.
The archbishop also explained that being silent does not always mean being a coward. He noted that Jesus Christ also decided to remain silent before the arrogance of the Roman officer Pilate during his Passion.
Villegas added that he used silence in order to pray and contemplate the mysteries of God and also to promote peace instead of being consumed with revenge.
"Silence indeed is the language of God and only those who speak silence will be able to grasp Him," Villegas explained.
In recent weeks, the president-elect has repeatedly made harsh remarks to various sectors including the Catholic Church hierarchy.
Duterte described the Church as "the most hypocritical institution" and its bishops as "sons of bitches."
He blasted some of the bishops for allegedly having children, living a luxurious lifestyle, and asking politicians and rich people for favors and gifts.
Before Villegas broke his silence, only former Archbishop Oscar Cruz responded to Duterte, urging the president-elect to come forward with hard evidence and solid proof instead of using the media to destroy the Catholic bishops' reputation.
RELATED: Alan Cayetano suspicious of ABS-CBN
Source: Kami.com.ph