Gabriela rectifies catcalling statement, says it "demeans women"
On Sunday, June 5, Gabriela party-list rectified its statement regarding President-elect Rodrigo Duterte's incident of catcalling of a female reporter.
The party list earlier stated that Duterte's act of catcalling a female reporter was not in any way a form of sexual harassment.
However, it later said that it "demeans women."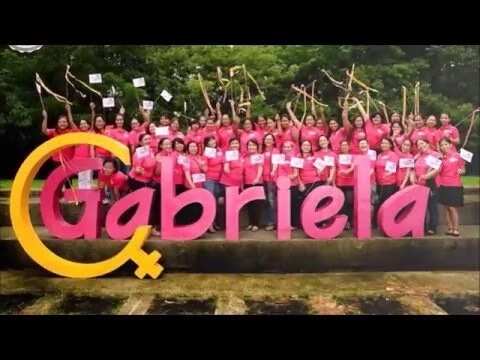 In a post on its official Facebook account, Gabriela stated:
"In the interest of clarity, GABRIELA and Gabriela Women's Party reiterate our unwavering and firm position on matters pertaining to women's rights and welfare in the light of news that again placed such interest in the limelight," the party list said.
"Catcalling is improper. It is an uncalled-for act that is demeaning to women. In fact, ordinances in Quezon City and even in Davao City saw the need to address this offensive demeanor and included it as one form of sexual harassment," the statement continued.
Gabriela asked that the president become a tool to help educate the general public about women's rights.
"As the highest official of the country, we hope President Rodrigo Duterte will help educate the general public on the respect of women's rights, as reflected in the first of its kind Gender Development Code pushed by women's rights advocates, including GABRIELA-Davao and supported by President Duterte as Mayor in Davao City."
It can be recalled that days ago, Gabriela Representative Luz Ilagan said that although catcalling is an improper act, it is not considered as a form of sexual harassment.
"It's not sexual harassment. Whistling is not a form of sexual harassment... Siguro improper lang siya na behavior under the circumstances na hindi dapat ganoon (Maybe it's just improper behavior under the circumstances)," she earlier said.
The party list also said in its latest statement that Duterte should keep his promise of change. It should start with him.
In this light, the party list extended an invitation to Duterte. Gabriela officially invites the president to attend a Women's Summit in Davao City to be held this month. The summit aims to constructively thresh out differences involving women.
Source: KAMI.com.gh