Despite currently having a dispute with the media due to his controversial comments about killings of journalists in the country, President-elect Rodrigo Duterte is still willing to enact the Freedom of Information (FOI) act and give open access to journalists, according to incoming Presidential Communications Operations Office chief Martin Andanar.
"All of the media agencies—private, local, international—of course, they will get free access. There will be no change. As a matter of fact, the President-elect said he would execute an executive order for a Freedom of Information [policy]. So we will become more transparent," Andanar said.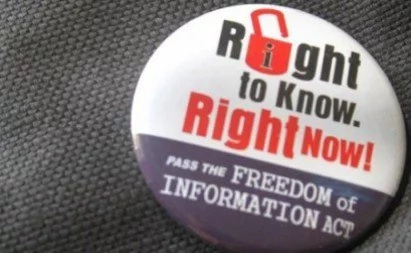 However, Duterte's camp also stated in an earlier interview that the president-elect would no longer hold news conferences in order to prevent Duterte from making statements which might be misinterpreted by the media and the public.
Christopher Go, executive assistant of Duterte, added that the president-elect would just use the state broadcaster PTV-4 in making his announcements and press statements.
However, communications professor Edson Tandoc, Jr. pointed out that there might be a problem in using PTV-4 only in making press statements.
"Of course, it is Mr. Duterte's right to choose whether or not to grant interviews, but restricting media access to him and coursing all statements through the state-controlled network do not fit into the framework of granting citizens, represented by journalists, free access to information," Tandoc explained.
He also added that countries which intensely promote and strongly implement freedom of information laws usually have less corruption in the government.
These statements from Duterte's camp came after the president-elect's spat with the media due to his recent comments about media killings in the country.
According to Duterte, most of the journalists killed in the Philippines are corrupt and paid to destroy the reputation of certain individuals. The president-elect also implied that most of the murdered journalists deserved to be assassinated.
Source: Kami.com.ph