Vatican denies Batangas miracle, devotees keep faith
After the Vatican officially denied a supernatural origin for the Marian apparitions and petal showers that supposedly took place in 1948 in Lipa City, Batangas, the Mary Mediatrix of All Grace devotees in Batangas continued to keep their faith that a miracle really took place in their city.
"But I believe in my heart that she (Mary) was there during the time that we Filipinos needed her most," one of the devotees said.
The parish priest of St. John The Evangelist in Tanauan City, Father Jay Encarnacion, told the devotees that they have to keep their faith on the Blessed Virgin despite acknowledging the Vatican's ruling on the supposed Marian apparition.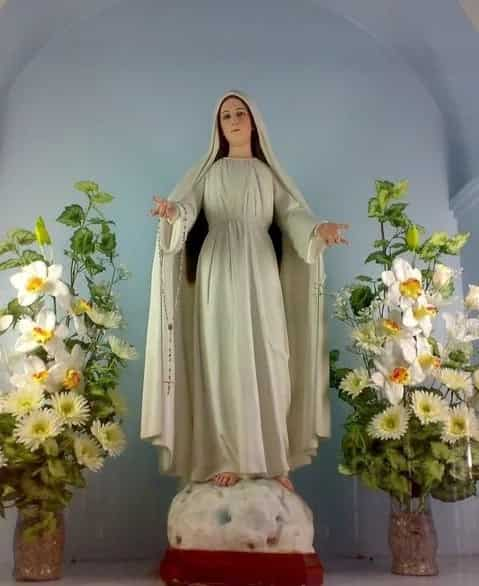 The "Lipa apparitions" refer to a series of alleged appearances of the Blessed Virgin Mary along with a rain of rose petals at the convent of the Carmelite nuns in Lipa City, Batangas. The apparitions were said to have been witnessed by Sister Teresita Castillo.
At the peak of apparitions' popularity, Bishop Rufino Santos formed a commission to investigate whether the appearances were authentic or not.
In 1951, the Catholic hierarchy in the Philippines declared that the apparitions and the rose petal shower had no supernatural origin.
Arguelles reversed the findings of Santos' commission in 2012 and declared the supposed appearances of the Blessed Virgin Mary as genuine.
However, the Sacred Congregation for the Doctrine of the Faith (CDF) of the Holy See made a definitive decision that the 1951 findings were correct and that the supposed apparitions and petal shower did not have a supernatural origin.
Arguelles said that the faithful in Batangas should accept the decision of the Vatican but should not lose their faith in the Blessed Virgin Mary.
"Whatever the decision of the Vatican, it will be for our good," Arguelles said.
Source: KAMI.com.gh