The first ever Global Bubble Parade (GBP) was held in Cagayan De Oro to promote resilience and positivity through the simple joys of blowing bubbles.
The Bubble Parade is an international "movement of passionate individuals who share the belief that happiness is the journey, not the destination, by joining together in peaceful local parades of soap bubbles."
For the first time ever, the international movement, the brainchild of 100happydays foundation, was brought here in Southeast Asia on May 29, Sunday.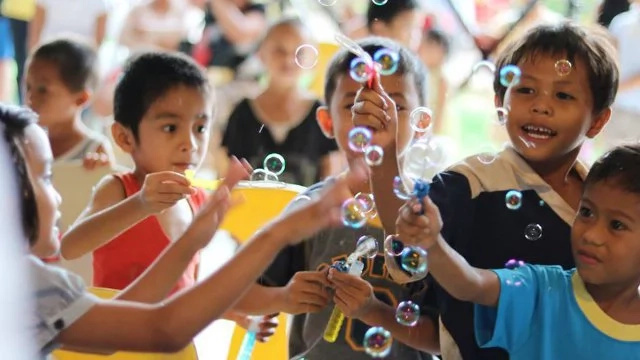 The local bubble parade dubbed "Ambit Kalipay," which means share happiness, was held at Xavier Ecoville in Cagayan de Oro.
Xavier Ecoville is a resettlement village for victims of Typhoon Sendong, which left thousands homeless in 2011. It was established through the cooperation of Xavier University-Ateneo de Cagayan and the local government four years ago.
Aside from the parade, the festivities also included games and performances from local talents and children of the Ecoville.
According to Evans Rosauro Yonson, overall director of GBP-PH, they are happy with the results of the first-ever Bubble Parade in the Philippines.
"It may not have been that grand but seeing the faces of the children with their bubbles is already a clear indication that our event was a success," said Yonson.
For Yonson, the event made him realize that ripples of positivity will always be created when happiness is shared.
How about you readers? How are you creating ripples of positivity today?
Source: Kami.com.ph