China to ignore UN Court ruling; looming victory for PH?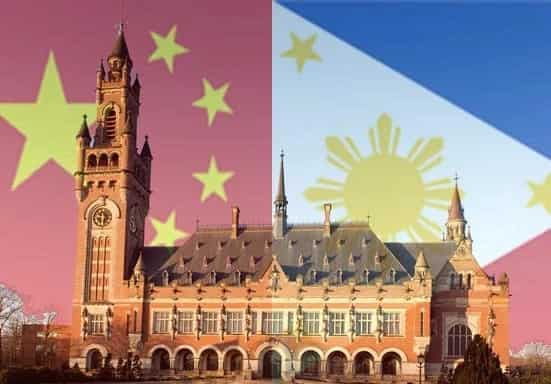 China reiterated its longstanding position that it will only resolve several territorial disputes through bilateral talks, and dared to ignore the ruling of an international arbitration panel in a Philippine case filed against its expansive territorial claims in the West Philippine Sea.  
On the sidelines of an international security conference in Singapore, China's Rear Adm. Guan Youfei expressed : "To put it simply, the arbitration case actually has gone beyond the jurisdiction" of a United Nations arbitration panel.
China continues to refuse to participate in the arbitration and does not recognize the international court as having jurisdiction over the case, despite an earlier ruling of the court stating otherwise.
"Because the territorial and sovereignty disputes have not been subjected to the arbitration, we think the arbitration is illegal," Guan,  who is the director of the foreign affairs office of China's national defense ministry, was quoted in an article in the Inquirer.
"Therefore, we do not participate in it nor accept it," he concluded.
A ruling on the Philippines' case against China under the United Nations (UN) Convention on Law of the Sea and lodged at the UN Permanent Court of Arbitration in The Hague is expected to come within weeks.
Meanwhile, the Philippine government has expressed hope that the country will win against its giant neighbor over the territorial dispute.
In an interview with reporters at Royal Mandaya Hotel in Davao City, Incoming Solicitor General Jose Calida said "We are very hopeful that we will win this case."
Calida's comments came after he met with incumbent Solicitor General Florin Hilbay, who briefed him about the West Philippine Sea dispute with China.
"It's really a complicated issue but according to the solicitor general now, around 70 to 80 percent we will win this case," he added.
When asked what will happen if the Philippines gets a favorable ruling from the The Hague, Calida echoed President-elect Duterte's stance on the issue: "We will cross the bridge when we get there. We will wait for the decision then we will make our move."
Source: KAMI.com.gh