Duterte to corrupt cops: Quit or be humiliated
Three unnamed Philippine National Police (PNP) officials accused of being corrupt were told by President-elect Rodrigo Duterte to either quit or suffer humiliation in his hands.
"Corruption must stop. Itong pulis, itong pulis (these policemen, these policemen) must stop. I will have to ask about three generals 'dyan sa Crame (in Crame) to resign. And do not wait for me to name you in public because I will only humiliate you," Duterte told the audience in his thanksgiving party on Saturday at the Crocodile Park in Davao City.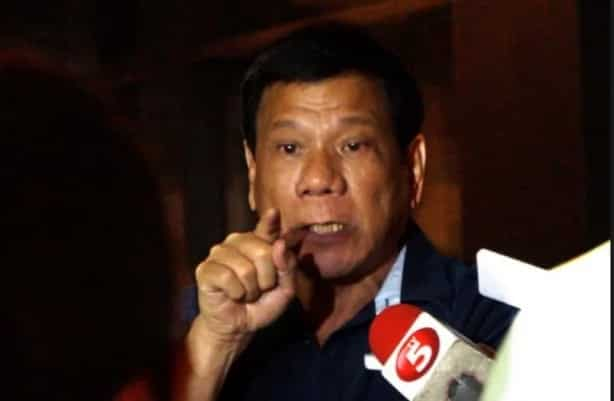 Duterte added that the cases against these PNP officers would have to be examined and reviewed to get the correct findings.
The president-elect also explained that PNP officers who are accused of corruption usually get away from the allegations by delaying court cases against them until the witnesses can no longer be found. They will then return to the police force to "wreak havoc."
The outgoing Davao City mayor also threatened to approve the killing of police officers who involve themselves in the distribution and selling of illegal drugs and those who offer protection to criminals involved in illegal drug trade.
"Don't take this as a joke. Hindi ako nagpapatawa, (I am not joking)," he said.
The president-elect also suggested that ordinary citizens should be vigilant, report criminal activity in their neighborhood, or directly arrest criminals if they have a firearm.
Duterte also reiterated his support for killing criminals who resist an arrest and promised the top position in the Philippine Constabulary (PC) to a citizen who is able to kill a criminal every day.
"If lumaban at may baril, barilin mo (If a criminal with a gun resists, shoot him), I will give you a medal. And if you do it everyday, gawin kitang chief ng PC (I will make you the chief of PC)," Duterte explained.
RELATED: Ping Lacson backs Duterte's fight against drugs
Source: KAMI.com.gh