Stop destroying Mindanao - Digong to mines
Incoming President Rodrigo "Digong" Roa Duterte said on Saturday night during his thanksgiving party that big mining corporations, which activities are being done especially in Surigao Del Norte, has to stop destroying his beloved Mindanao.
"They have to stop," Duterte said an estimate of 200,000 supporters who joined the thanksgiving party held at the Crocodile Park.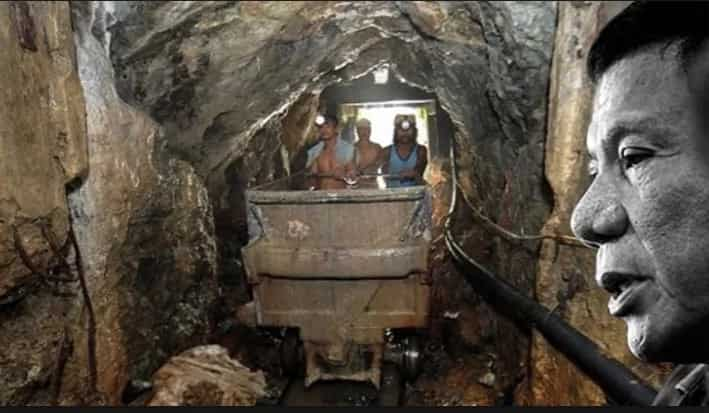 "Mining people must shape up. Most of what you do today, especially in Surigao, is dig holes. And they are destroying Mindanao, and they are only a few (who operate) who are from Manila," Duterte added.
The incoming president suggested that Filipino mining employees shall be a part of a cooperative and teach them instructions on sustainable practices and not spoil the land.
"Lahat ng mining na malalaki na sumisira, they have to stop," he said.
(All big mining destroys. They have to stop.)
Duterte then explained his choice on who he decided to be the secretary of the Department of Environment and Natural Resources. He said that he has anticipated strong resistance from mining corporations and someone from the military could help defy their force.
"The problem with DENR is that I have a big problem with mining companies. They are destroying the soil," he said.
On Friday, President-elect Rodrigo Duterte's executive assistant Christoper Go announced that there would be no more press conferences for the meantime in order to eradicate errors.
"Sa ngayon walang press con para walang mali," said Go.
(In the meantime, there will be no more press conferences so there would be no mistakes.)
On Thursday night, the incoming president demanded Manila reporters to never come back to his city. Today, he has decided to make his official statements, announcements, and interviews through state-owned television station PTV-4.
"Iko-course through niya through state-owned stations 'yung press releases, 'yung mga interviews," Go added.
(His press releases and interviews will be coursed by Duterte's team through state-owned stations.)
RELATED: Duterte-Villar alliance boosts Toronto-listed mining venture
Source: KAMI.com.gh