Duterte to drug peddling cops: I'll kill you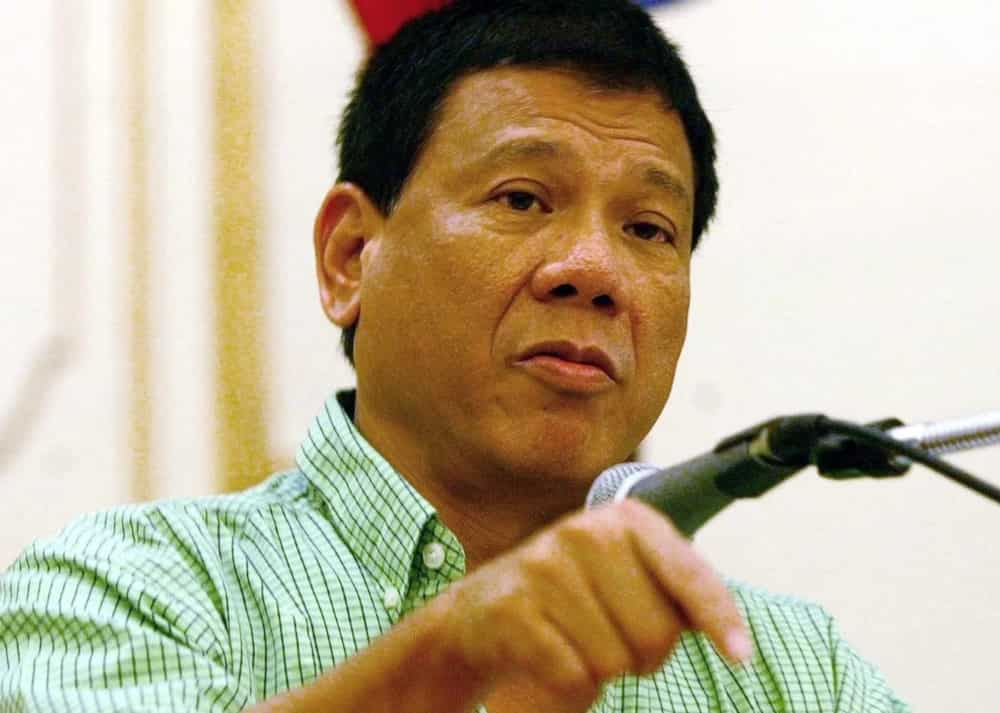 Duterte to drug peddling cops: I'll kill you
Duterte continues to rage, this time reiterating his promise to kill corrupt cops in the service. "Pag nandiyan ka pa sa droga, ipapapatay kita. Don't take this as a joke," said Duterte in his Thanksgiving celebration.
READ ALSO: 
Renewing his campaign promise to stamp out corruption, the profanity-laced President-elect Rodrigo Duterte called out cops involved in proliferating the drug trade that his statement on killing those caught peddling drugs is not a joke.
"Pag nandiyan ka pa sa droga, ipapapatay kita. Don't take this as a joke. Hindi ako nagpapatawa. P*tangina, papatayin talaga kita," said Duterte before a 300,000-strong crowd in the Davao Crocodile Park, Saturday June 4.
Duterte rose to fame, and evidently, power when he took the nation by storm with his profanity-laced speeches claiming to be of lowly background and a single-issue candidacy hell-bent on stamping out crime and corruption within three to six months. As a policy, he would allow shoot-to-kill orders for criminals who resist arrest.
"If you destroy my country, I will kill you. If you destroy the youth of this country, I will kill you," declared Duterte to the Davao crowd. Duterte has offered bounties for drug lords, worth millions of pesos, dead or alive. In an example, he cited that a dead drug lord amounts to a P3 million bounty, while captured alive amounts to P2.9 million. Duterte has always tried to evade hard questions on controversial statements, such as his side-stepped promise on not really being able to stop drugs. He said for bounties: "I'm not saying you kill them but the order is 'dead or alive."
Aside from bounties, Duterte has endorsed civilian arrests for capturing drug criminals. He would arm select people in the barangay to fight drug syndicates, but said that these people should have minimum gun handling training and law enforcement knowledge.
"Kayong nandyan sa neighborhood ninyo, feel free to call us, the police, or do it yourself if you have the gun, you have my support," he said. If criminals resist or fight back, "you can kill him".
"Pag sinabi mo, 'sumama ka sa akin sa istasyon, because I have to bring you to the station. In an arrest, you must overcome the resistance of the criminal. And if he fights, and he fights to death, you can kill him," he continued.
Source: KAMI.com.gh